Pine Creek Homes is one of Manitoba's top custom home builders and we're proud to count them as friends and quality partners. 
Brothers Glen and Josh Veenstra are second generation home builders.  In 2012 they succeeded their parents, Jasper, and Lori in running the family business.  Like so many in construction, they gained their knowledge of home building by being hands-on, from an early age.  The first tasks were not glamorous: mucking out basements, cleaning up rubbish and pulling nails from forming.  "My first work memory is cleaning a basement that was particularly challenging.  By the time Glen and I were done it seemed like there was more mud on us than anywhere else", recalls Josh Veenstra with a chuckle.  "A nearby puddle provided the only opportunity to clean us up before we were allowed to get back into our dad's truck!"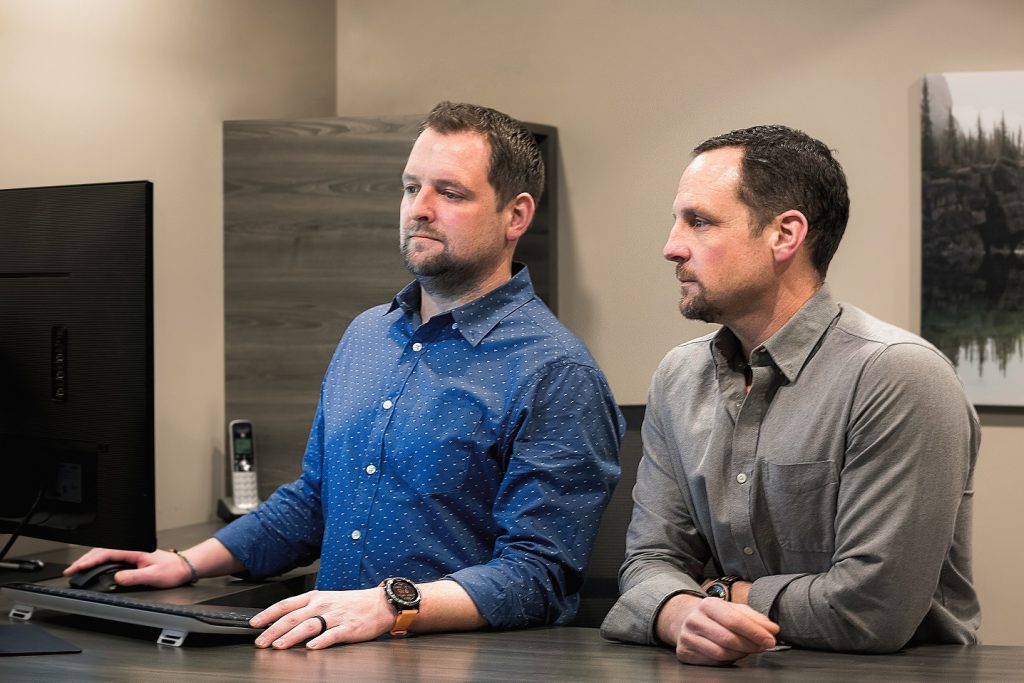 Brothers Josh & Glen Veenstra, Pine Creek Homes
As they grew, Josh and Glen learned valuable skills as part of framing crews, as equipment operators and eventually lead carpenters.  For the young men, their dad, Jasper, often had the role of teacher but was also famously strict when it came to quality details.  It was his example and high standards that led Pine Creek Homes to be the highly regarded builder it is today.  
Woodworking skills run deep in the Veenstra clan.  In the mid-1990's their uncle, John, travelled to South Carolina to take a course in timber framing.  A cabinetmaker by trade, his eye for detail and exacting measurements, made him a natural in the skills of this newly revived craft.  His know-how helped the company pivot toward building distinctive homes that featured heavy timber.  Not surprisingly the young men were drawn in, spending many hours after school cutting timbers in the Pine Creek workshop.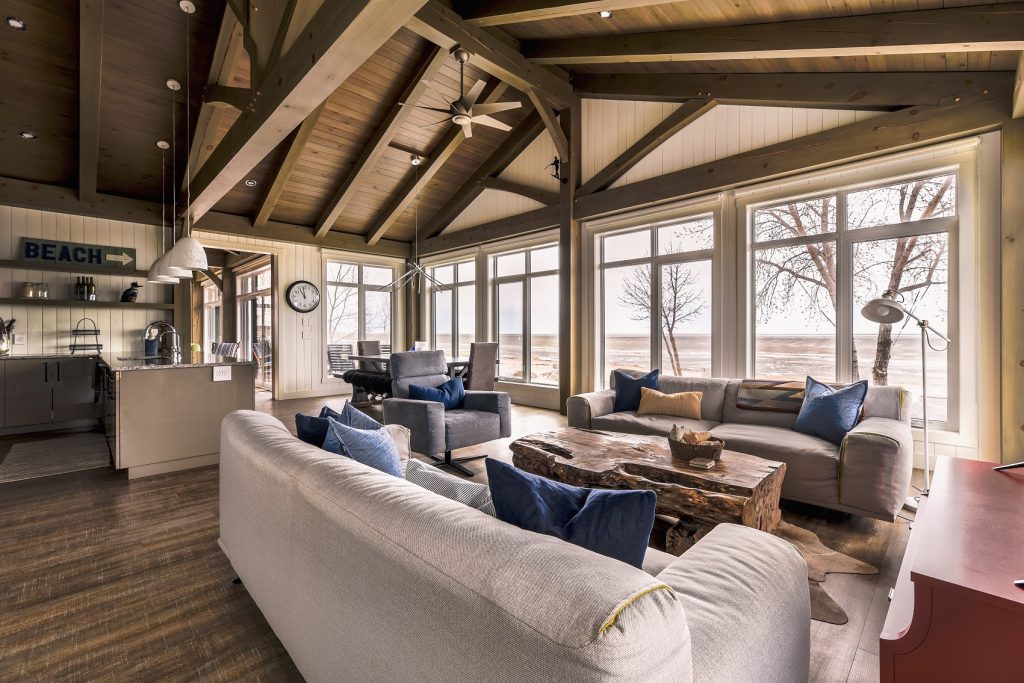 "Pine Creek Homes grew naturally from there.  We found that our customers were looking for a home that was distinctly theirs, met their needs and lifestyle and was built to a very high standard", says Josh.  Today Pine Creek's guiding philosophy reflects their experience in custom building.  There are important lessons they have taken to heart:
Be personally involved – always be available to clients, no matter the question or issue.

Provide regular and honest communication to clients – it's the basis of all good relationships.

Time used in design refinement and creating detailed plans is time well spent.

Limit how many homes you build in a year, so every client has their spot and gets the attention they deserve.

Work with tradespeople who sweat the details – quality is found in a thousand small details done well.
Josh says their clients see the value of Pine Creek's intensive design process: "We aim to have about 90% of the design decisions made before we start on a client's foundation.  It makes for a smooth build, gives clear direction for trades, and makes an enjoyable experience for clients."  Modern home design presents tens to hundreds of choices on every material and space.  To help in decision-making and to confirm choices, Pine Creek's professional in-house design team provide clients with 3D walk-throughs of their soon-to-be-built homes.  Clients love it. "For many, they're seeing their new home for the first time in a way that they can really understand.  It's great for everyone's confidence," says Josh.
When asked what he and Glen see as their favourite part of the job, Josh responds, "It's got to be possession day.  The client has seen their dream home coming together week by week and now we get to celebrate with them.  Handing the keys over is a powerful moment and can be emotional for both them and for us."