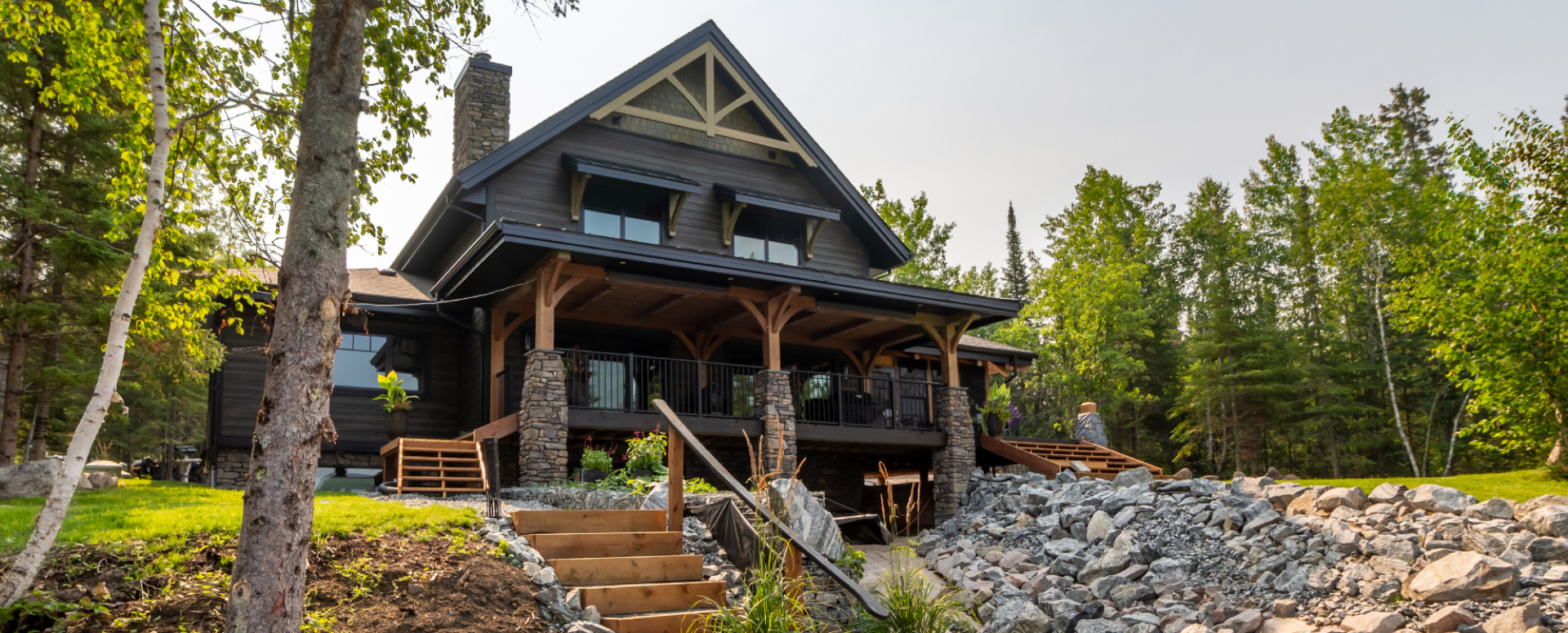 Winnipeg River
Type: Residential
Size: 1534 sqft – main floor, 520 sqft – second floor/loft, 2054 sqft – total
Region: Minaki, ON
Completed: 2020
Designer: Cornerstone Timberframes + Mo Hykaway
Truss: Arch braced
Bedrooms: 4
Bathrooms: 3
Other: Extensive outdoor covered areas, all sides
Timber: White Timber
This Douglas fir, timber frame home is nestled into a remote, riverside property North of Kenora. The majority of this home is structural timber framing, and the architectural design features craftsman style touches from the exterior timber work to the casements around the windows and doors on the interior.

Soaring over the great room, the arched brace king post trusses feature 6×16 curved braces which become the focal point of the timber frame.
Craftsman style exterior detailing such as bracketed canopies, large overhangs, variation in siding colours and textures give this home a lot of character and charm.
The full timber frame sunroom space has a complex hipped roof structure that is all visible from below. Complete with sliding screen windows and doors on 3 sides, this space will be enjoyed for many hours a year.
The Douglas fir timbers are finished with a custom, adze like texture and are tinted to Greyed Medium Brown by Sansin. The tongue and groove boards on the ceiling are a slightly lighter shade at a nice contrast to the beams.