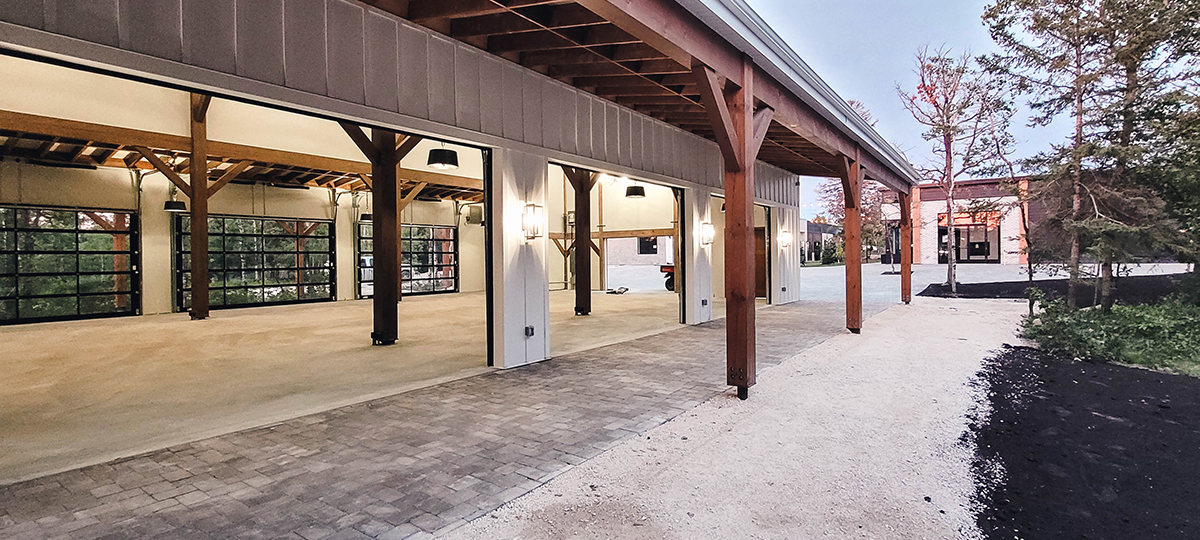 Farmer's Market
Type: Timber Frame
Size: 6,670 sq. ft.
Region: Birds Hill, MB
Completed: 2022
Designer: Integrity Design
Truss: King posted
Other: Gorgeous space for promoting local producers
Timber: White pine
Reminiscent of an old "aisle barn" this farmer's market has a 28'x100' center hall with flanking 22'x80' lean-to canopies.
The 24' high gable walls achieve their safety values thanks to big timber and joinery that resist high wind loads and racking forces.
Big timber and natural wood finishes have been shown to promote feelings of wellness and safety. The local vendors attending this market will reap the benefits too.