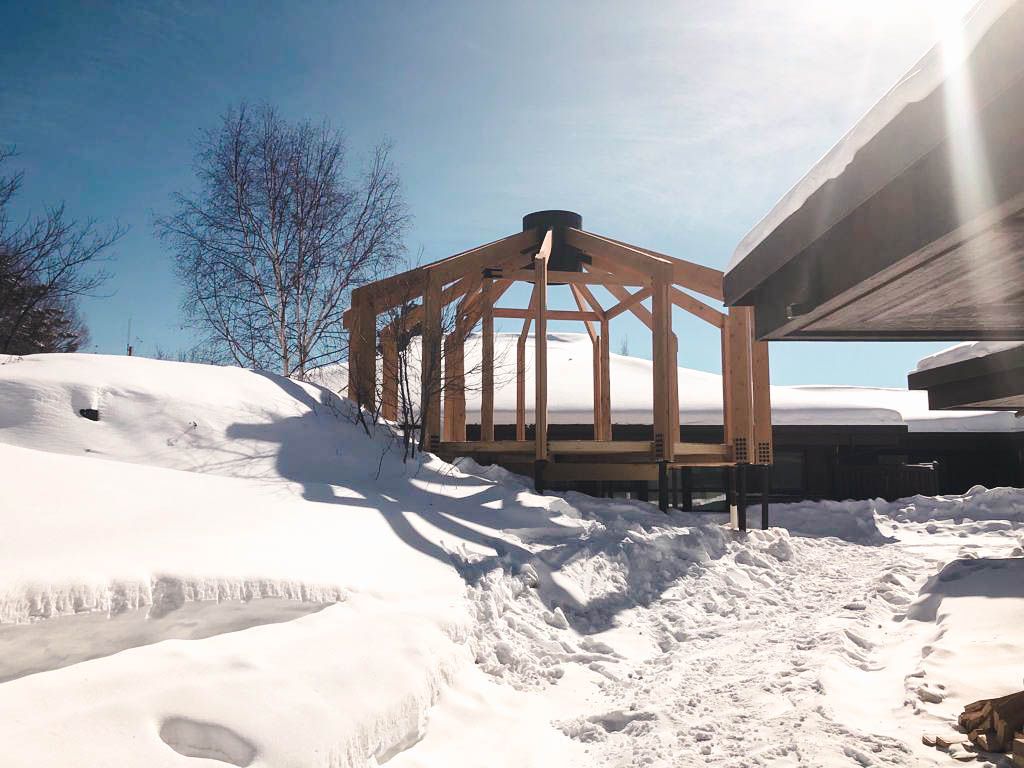 Firefly
Type: Gazebo
Size: 410 sq. ft.
Region: Lake of the Woods, ON
Completed: 2019
Designer: Boreal
Timber: White Pine
An extraordinary outdoor space to serve as a place for reflection, for ceremony and for healing.
A tridecagon structure, thirteen sided, the double posts clasp rafters that rise to a central steel skylight shaft
To the interior, four scraped log columns support beams and provide added support for the roof structure while instilling a natural feel in the space.