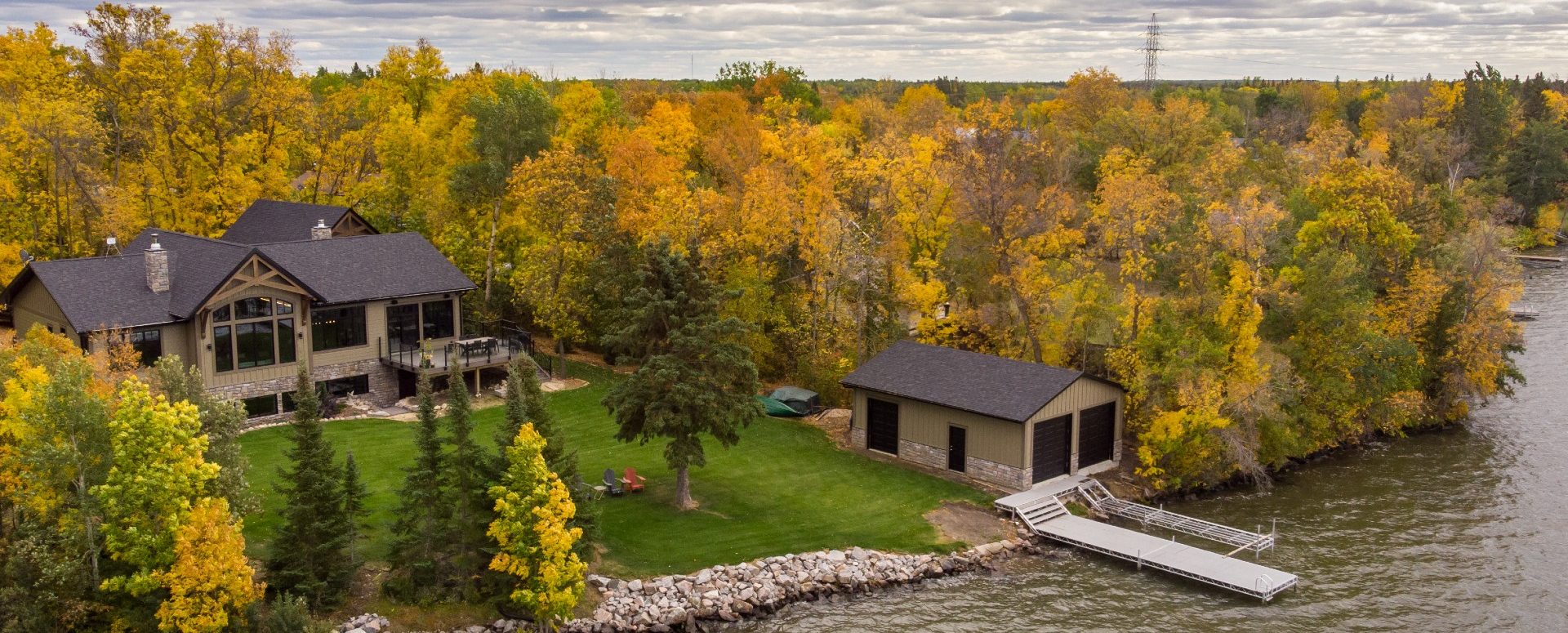 Riverland South
CONTEMPORARY
Type: Residential
Size: 1911 sqft – main floor
Region: Lac du Bonnet, MB
Completed: 2019
Drafting & Design: Cornerstone Timberframes + Rob Reimer
Interior Design: Think Design
Builder: BMF Builders
Truss: Scissor Braced
Bedrooms: 4
Bathrooms: 3
Other: Tasteful uplighting celebrates the vaulted space
Timber: White Pine
Situated on a beautifully manicured riverside lot, this hybrid timber frame home features a structural timber frame vault from the front entry door all the way through the main living areas to the lakeside windows. The generously sized sunroom is a separate, mono-sloped structural timber frame.

Repeating scissor brace trusses frame the living space and are accented nicely with round topped windows on the lakeside elevation.
Tying the interior timber elements to the exterior elevations are a large, covered entry porch, a timber framed BBQ porch and additional scissor brace gable trim details with timber frame brackets.
The earthy tones in the exterior siding choices pair nicely with the timber frame elements that are stained in Sansin's Greyed Medium Brown
Flat ceiling timber work over the kitchen/dining area and master bedroom ties the entire home together.
Special attention to lighting really makes the timber pop with strategic up lighting between the girts and eave plates.
Timber species is Eastern white pine and the pine tongue and groove boards are stained a slightly lighter shade than the timbers for a nice contrast.