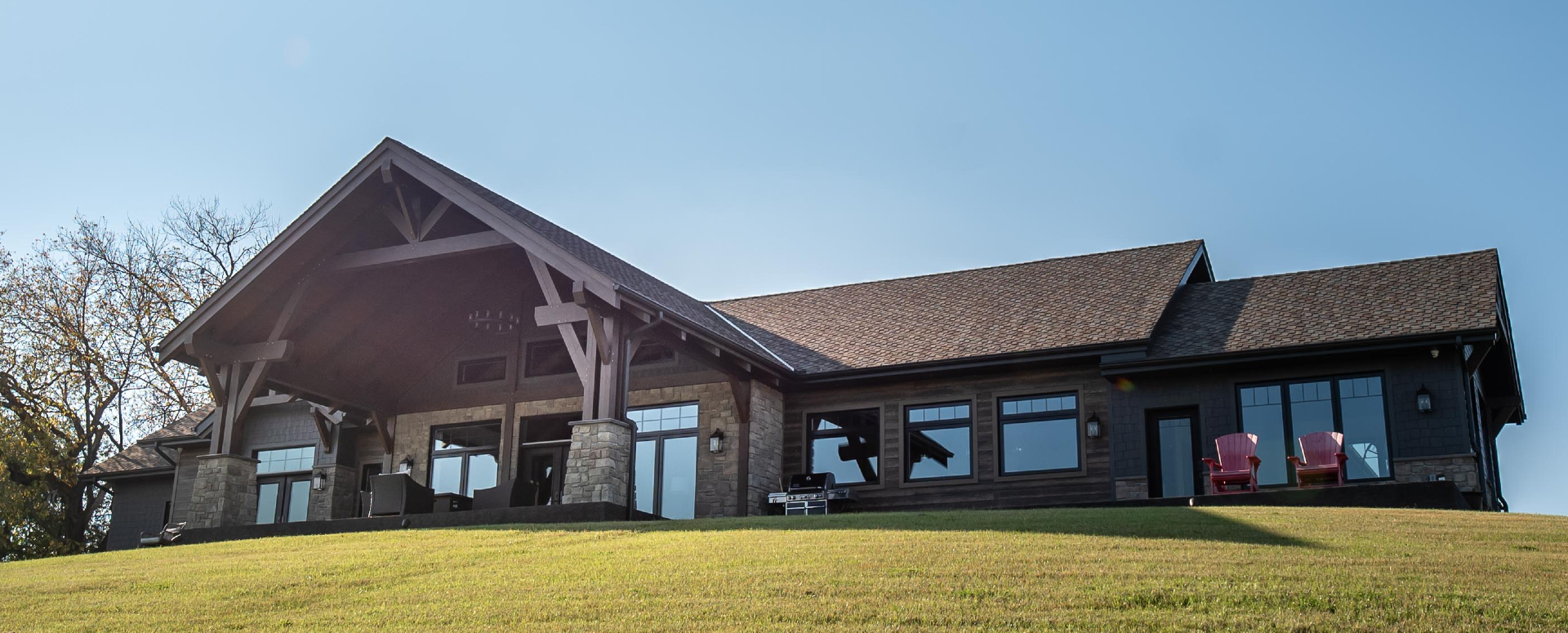 Muriel Lake
Type: Residential
Size: 3864 sqft – main floor, 1288 sqft - garage
Region: Muriel Lake, ON
Architect: Cornerstone Timberframes + 330 Development
Completed: 2021
Designer: Linsey Dawn Interiors
Truss: Raised chord
Bedrooms: 2
Bathrooms: 3
Other: Cross gabled roof plan
Timber: White Pine
This lakefront home is a mix of classic timber frame detailing, and hints of modern touches such as steeper and non-curved braces, raised collar tie trusses, and simple beam end profiles. All the main living spaces in this home are timber framed, and where kitchen roof meets the great room roof there is some beautiful valley framing that creates a large open feel.
The structural trusses are a custom designed, raised cord truss with large strut braces springing from low down on the posts.
The tongue and groove boards in the main area are stained to compliment the timbers, whereas in the sunroom and primary bedroom, they're white-washed to create contrast between the timber and the wall/ceiling surfaces, showcasing the dexterity of this material.
A large, covered deck and entry canopy compliment the exterior elevations and provide great shelter and shaded areas. Along with the canopies, there are bracketed gable trim details that add to the mountain feel of this home.
The timber is a welcome addition to the varying, mountain flavored exterior finishes and ties the interior frames to the exterior spaces.
Eastern white pine is the timber species used for this project, and the finish color is a custom tint of Bronze Teak by Sansin.