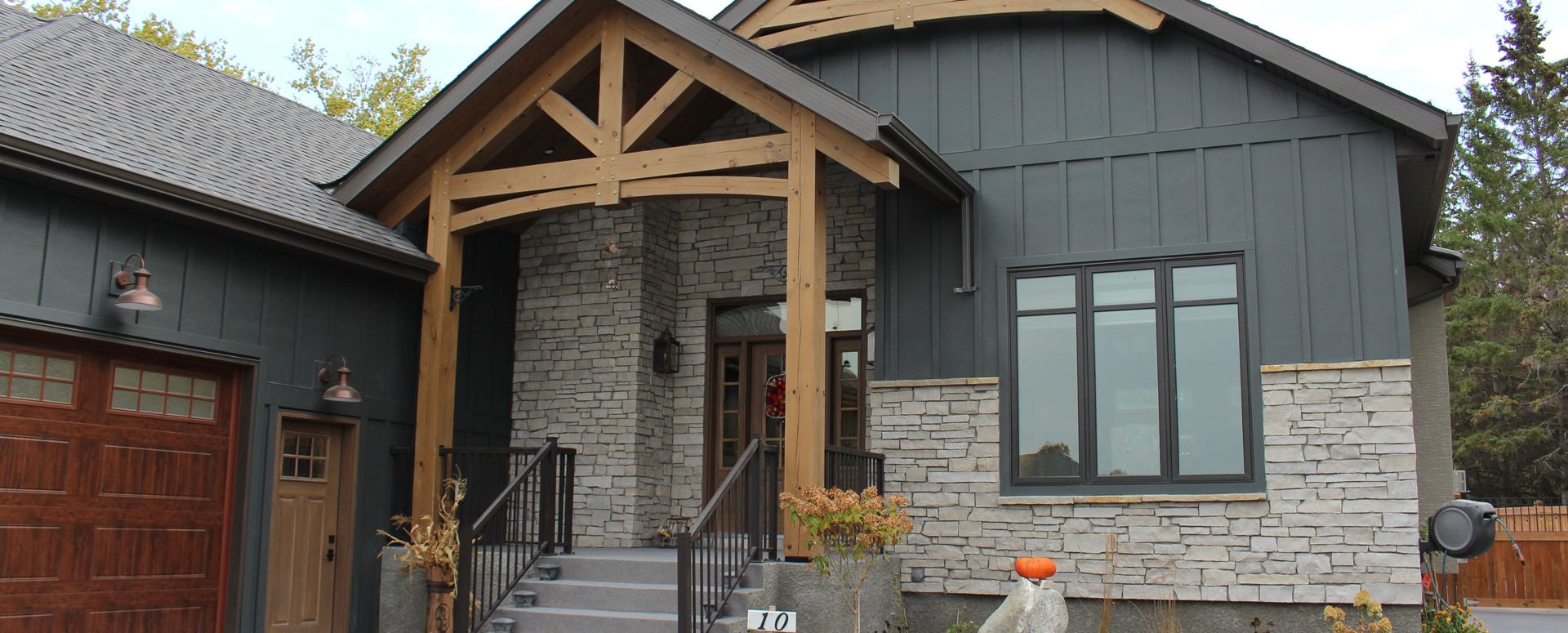 The Stonewall Project
Type: Residential
Size: 2,130 sq. ft.
Region: Stonewall
Completed: 2021
Designer: Pine Creek Homes
Builder: Pine Creek Homes
Timber: White Pine
This client's primary home has four bedrooms and three and a half baths.
The timber frame features a series of king posted trusses, softened by gently curving lower tie beams.
A fine example of hybrid timber framing, where conventionally built walls support timber trusses.
Contrasting white tongue and groove ceiling boards set off the warm colour of the timber and helps to create a less formal look in the main living spaces.