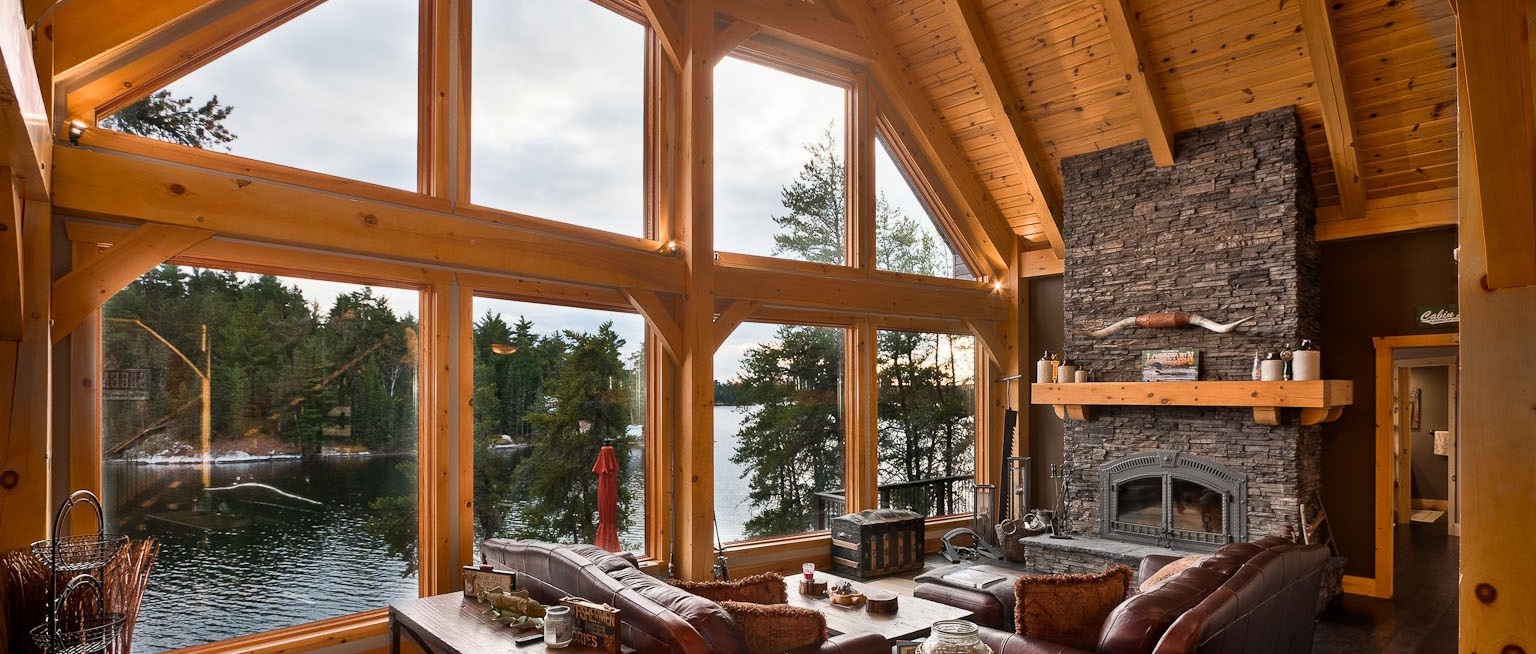 Whiteshell Bay
Type: Residential
Size: 3,150 sq. ft.
Region: Whiteshell
Completed: 2022
Designer: Pine Creek Homes
Builder: Pine Creek Homes
Timber: White Pine
This lake home has five bedrooms, and 3-1/2 baths.
The soaring living room vault rises 24' above the main floor. An adjoining dining and kitchen area with flat timber ceilings, have clear sight lines into this space and to the lake visible through large lakeside windows.
A vaulted family den is situated above the two-car garage and an upper floor balcony hall provides an excellent overview of the great room with views to the lake.
Five king post trusses span the 20' wide great room and are supported on a large parallel chord timber truss that runs from the balcony to the lakeside wall.
The cottage exterior is rich with stone and wood details, featuring several gable trusses, window wall timbers, and Nordic styled outlook beams.
An impressive double posted entry and a two-season lakeside sunroom, round out the high-end architectural look of this lake country get-away.