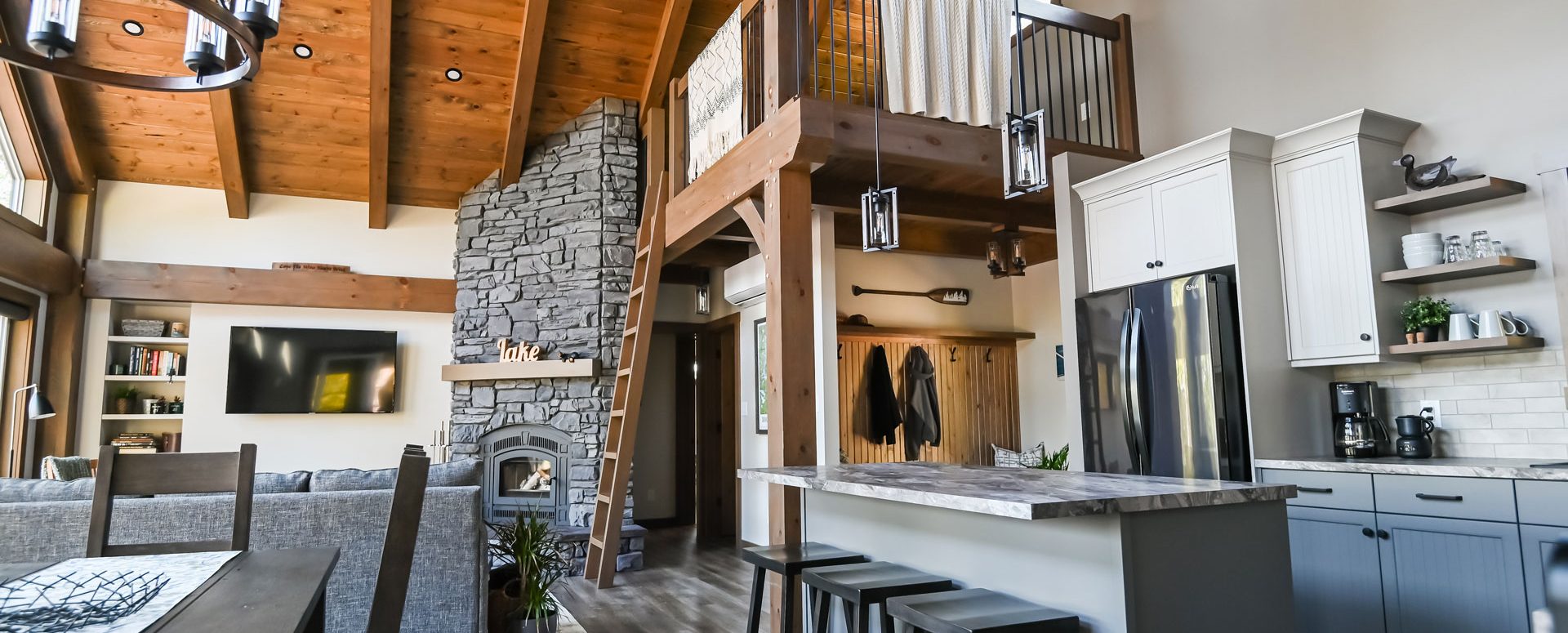 The Spruce
Type: Residential
Size: 1,020 sq. ft.
Region: Whiteshell
Completed: 2021
Designer: Pine Creek Homes
Builder: Pine Creek Homes
Timber: White Pine
A compact cottage design with two bedrooms and two baths. The design goal: make a rustic, welcoming, uncomplicated getaway to fit a budget.
Timbers outline a combined foyer, kitchen, dining, and great room. A small loft is accessible via a ladder located between the living area and bedroom hall.
Being at the lake should mean that getting to the lake is easy. This design succeeds by allowing one to step directly from the master suite, main living space or sunroom, onto the lakeside deck.
Hybrid construction combines the best of what timber framing offers along with efficient conventional framing.