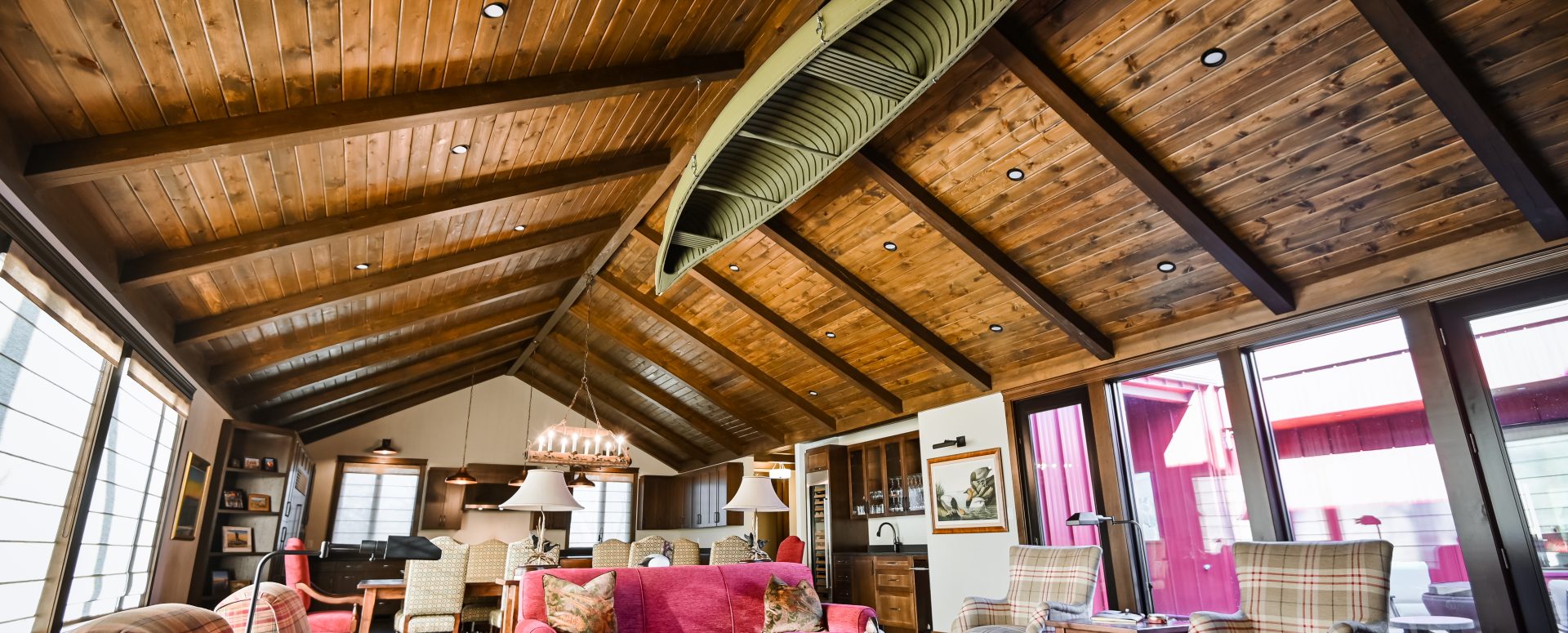 The Lodge
Type: Residential
Size: 3,500 sq. ft.
Region: Lake Manitoba
Completed: 2021
Designer: Pine Creek Homes
Builder: Pine Creek Homes
Timber: White Pine
Imagine sharing a seasonal hunting lodge with your best friends, a place fully prepared for those cool autumn days when weather can be bright and dry or grey and stormy. This lodge is purpose built for making the hours enjoyable regardless of the barometer reading!
A steel exterior and covered entry hall allows for time at the lodge to be free from maintenance chores.
The lodge has 9' high walls throughout and boasts five bedrooms and four baths.
A central courtyard has its own outdoor kitchen while the professionally decorated 24'x52' interior living area encloses an elegant kitchen, large dining table and a comfy great room with fireplace. The cedar strip canoe overhead completes the aesthetic.
Timber and board ceilings throughout the living area underline the lodge feel.