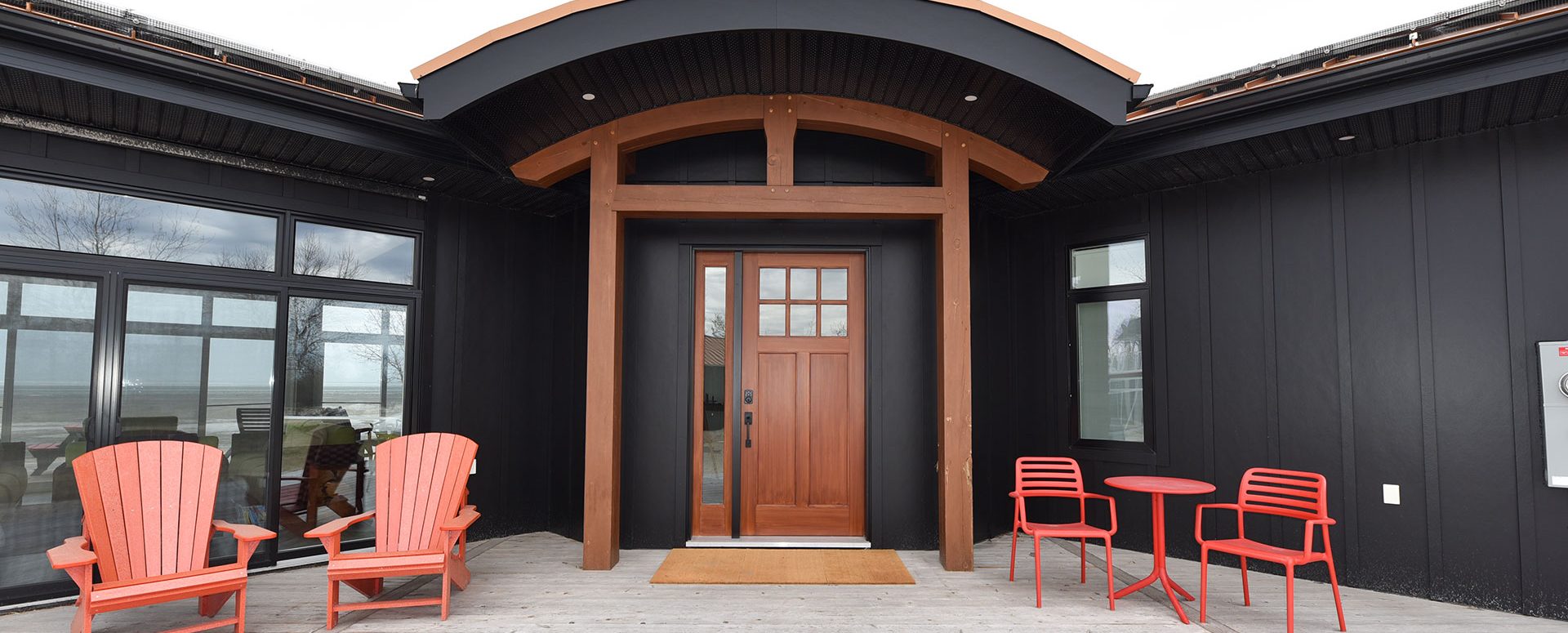 The Beach House
Type: Residential
Size: 2,150 sq. ft.
Region: Lake Manitoba
Completed: 2018
Designer: Pine Creek Homes
Builder: Pine Creek Homes
Timber: White Pine
This lake home has three bedrooms and two baths. The sunroom is large enough for a party, and the centrally located galley kitchen is the social center of the home with its large peninsula bar.  Stepping outside the lakeside deck offers plenty of room for family and guests with a 180-degree view of Manitoba's second largest lake.
The timber frame design is intimate and simple. Five king post trusses with a 6 in 12 pitch, span the main living area.  Three more king post trusses carry the sunroom roof.
A casual aesthetic is maintained through the extensive use of tongue and groove boards at walls and ceilings.
Proving that your interior and exterior timbers can tell different stories, the unique entry sports a barrel vault roof with curving beams and a stain colour to compliment the client's door choice.