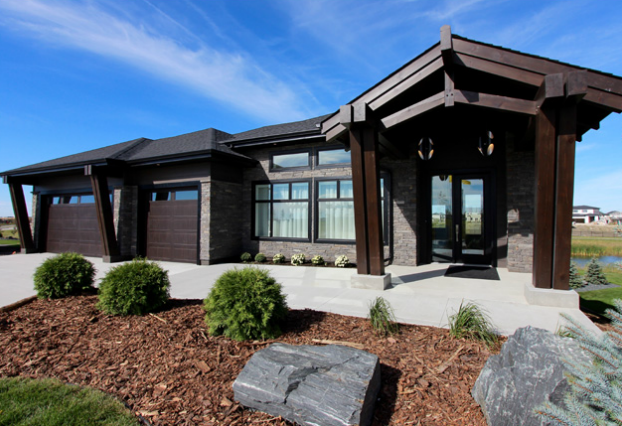 Rose Lake
Type: Entryways
Size: 12' x 10'
Region: Winnipeg, MB
Completed: 2016
Designer: Maric Homes
Timber: White Pine
This visually striking entry has pairs of 8"x12" posts angled forward at 10 degrees.  This look is echoed by timber details at the garage.

Steel plates discreetly hidden at the peak and king post allow an otherwise "impossible" truss to defy gravity and achieve the look set by the designer.

A dark custom stain was formulated so the timber colour would compliment garage door and window trim finishes.  Custom stain matches are a Cornerstone specialty.