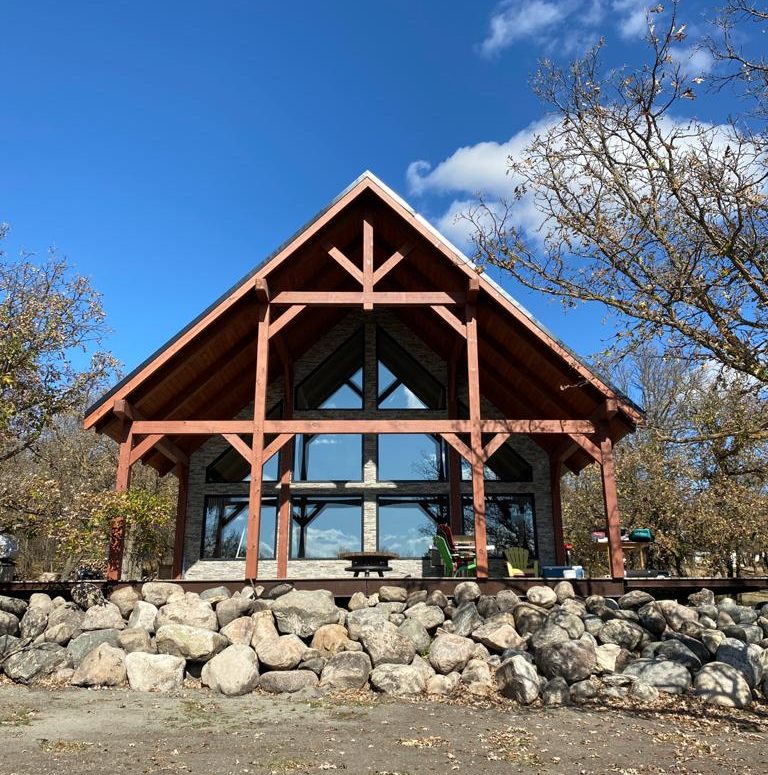 Pembina Viewpiont
Type: Covered Decks
Size: 28' x 16'
Region: Southwest Manitoba
Completed: 2020
Designer: Cornerstone
Timber: White Pine
Being "in nature" is the essence of cottage life.  Having a beautiful outdoor space that allows one to take in the views, sounds and fresh air in comfort – that's bliss.

This covered deck is an extension of the cottage living room, adding 450 sq. ft of gathering space.

For south facing cabins, the added cover significantly reduces summer heat, while still allowing winter sun to reach the interior.