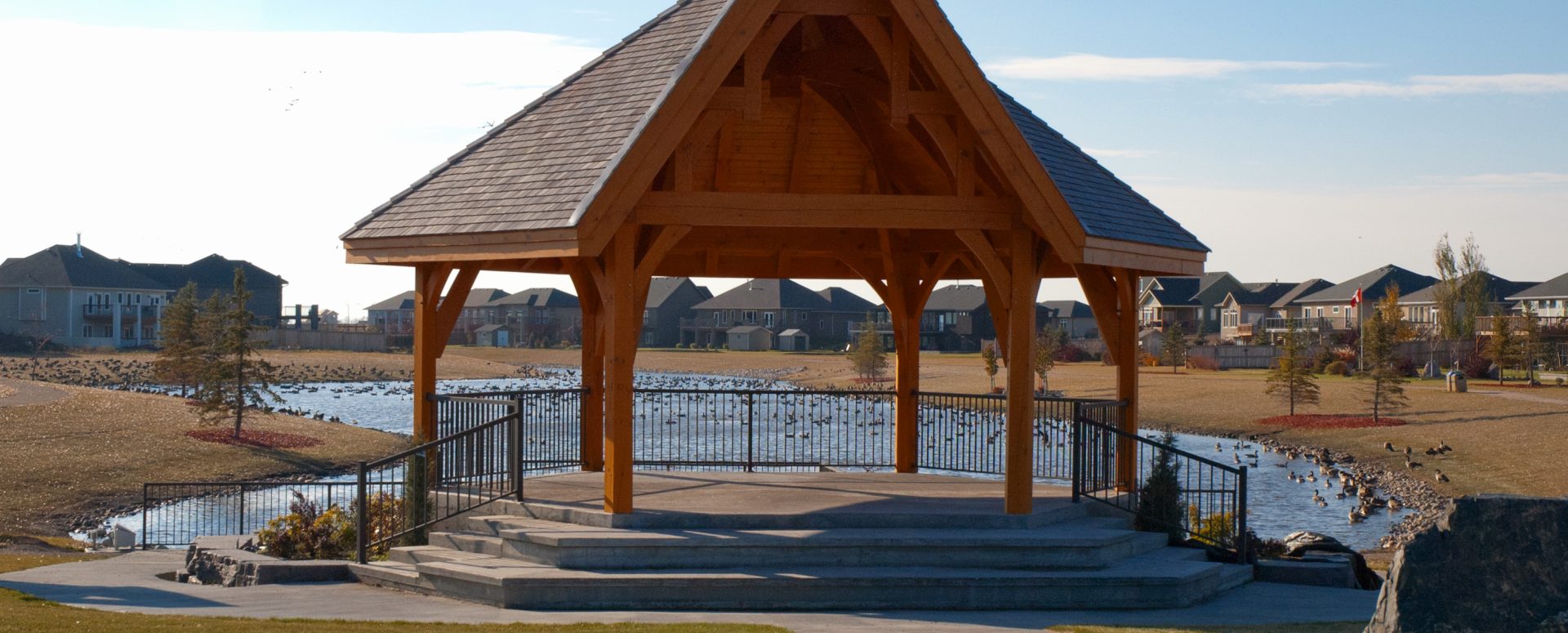 Fifth Avenue Bandshell
Type: Gazebo
Size: 510 sq. ft.
Region: Niverville, MB
Completed: 2011
Designer: Cornerstone
Timber: White Pine
Green spaces are increasingly recognized as being vital to the well-being of a community.  When fully realized they create a sense of place and provide spaces for residents to meet each other in a relaxing, natural setting.

This 24' wide hexagon with an eye-catching "hammer beam" third gable is the anchor for this community's green space.

Stepping under the roof, one's eyes are drawn upward to the central boss pin and the symmetry of radiating tie beams and rafters.

The space is a favourite of wedding photographers and is regularly used by local school ensembles and performers.