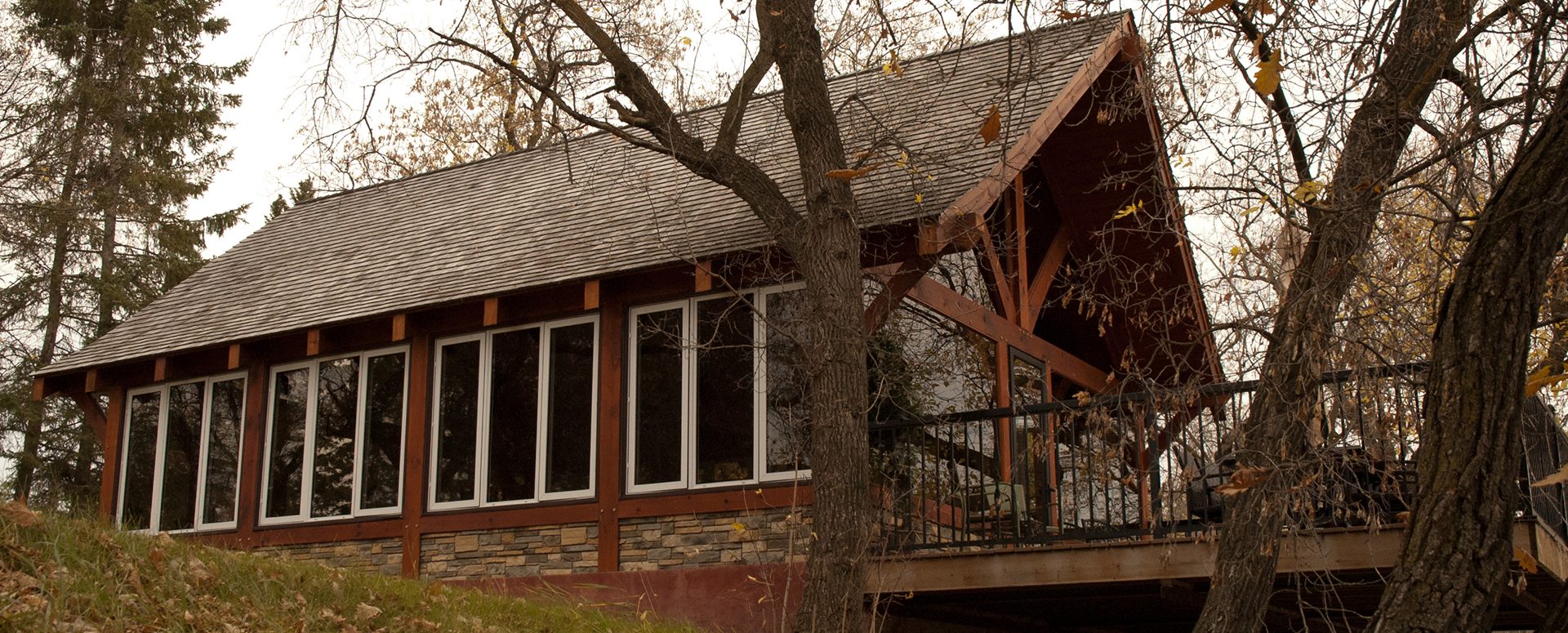 Away in the Woods
Type: Gazebo
Size: 720 sq. ft.
Region: Sandilands North
Completed: 2009
Designer: Cornerstone
Timber: White Pine
This delightful three season get-away is tucked into the trees a couple minutes walk from the client's principal residence.  Woodland views on every side are complemented by a 12'x24' deck that appears to float above the nearby creek.

At 24' x 30' the interior provides ample room for gathering with friends and family.  A galley kitchen with bar height island makes entertaining easy and a wood stove allows the space to be comfortably used from spring to late fall.

The timber structure achieves a welcoming, lodge-like feel in the fully open floorplan made possible by an impressive king post truss spanning the gazebo's living area.

Eye-pleasing details are a Cornerstone hallmark.  In this design, a subtle curve added to the roof's eaves may almost escape the notice of a first-time visitor.