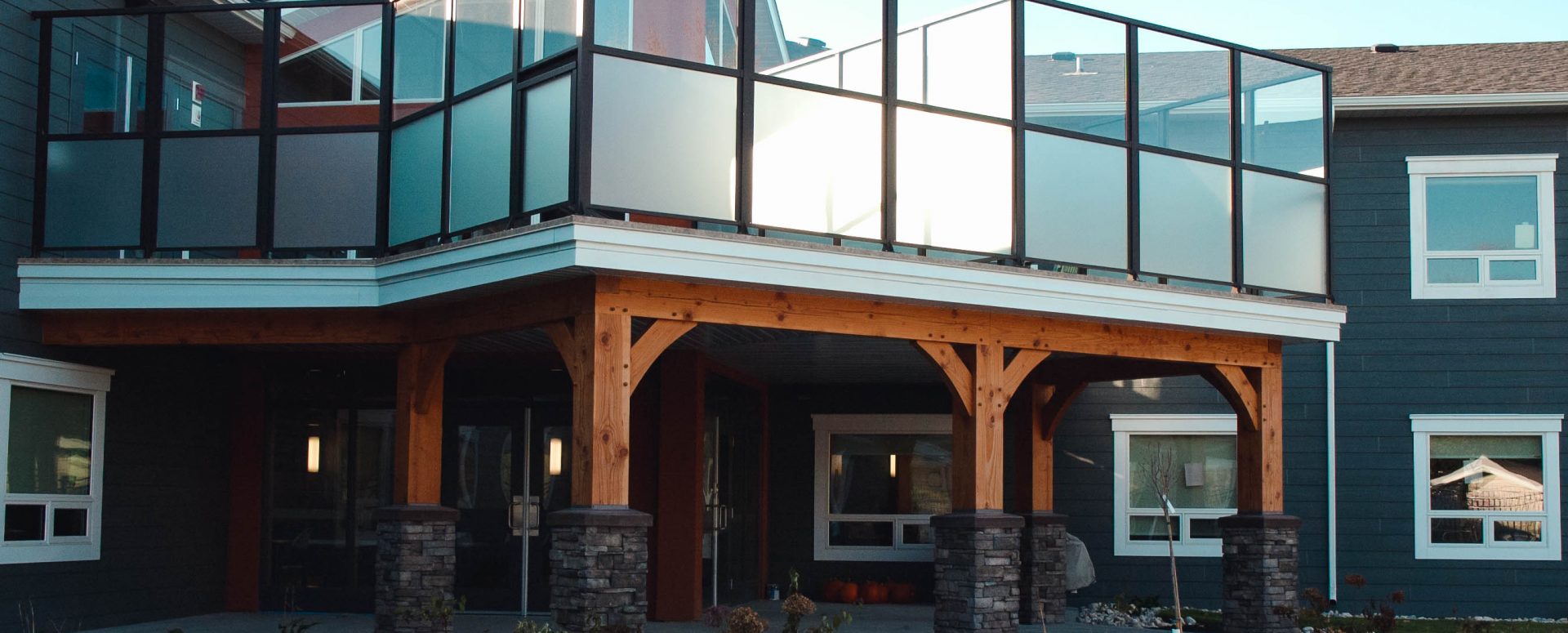 Heritage Life Care Home
Type: Timber Frame
Size: 1,100 sq. ft.
Region: Niverville, MB
Completed: 2013
Designer: Hildebrand Architecture
Timber: Douglas fir
The Heritage Life Care Home is part of Niverville's Heritage Centre complex that provides residents with independent living, assisted living, supportive and full nursing care.
This diamond shaped Program Room is a multi-use space for entertainment, exercise classes, special events and parties.
The room's complex timber design incorporates one 44' and two 32' parallel chord trusses, and two 32' king post trusses. The loft is 'hung' from one of the king post trusses.
Cornerstone's design team collaborated with the project engineer on a custom steel program that reinforces the critical connections in this frame.