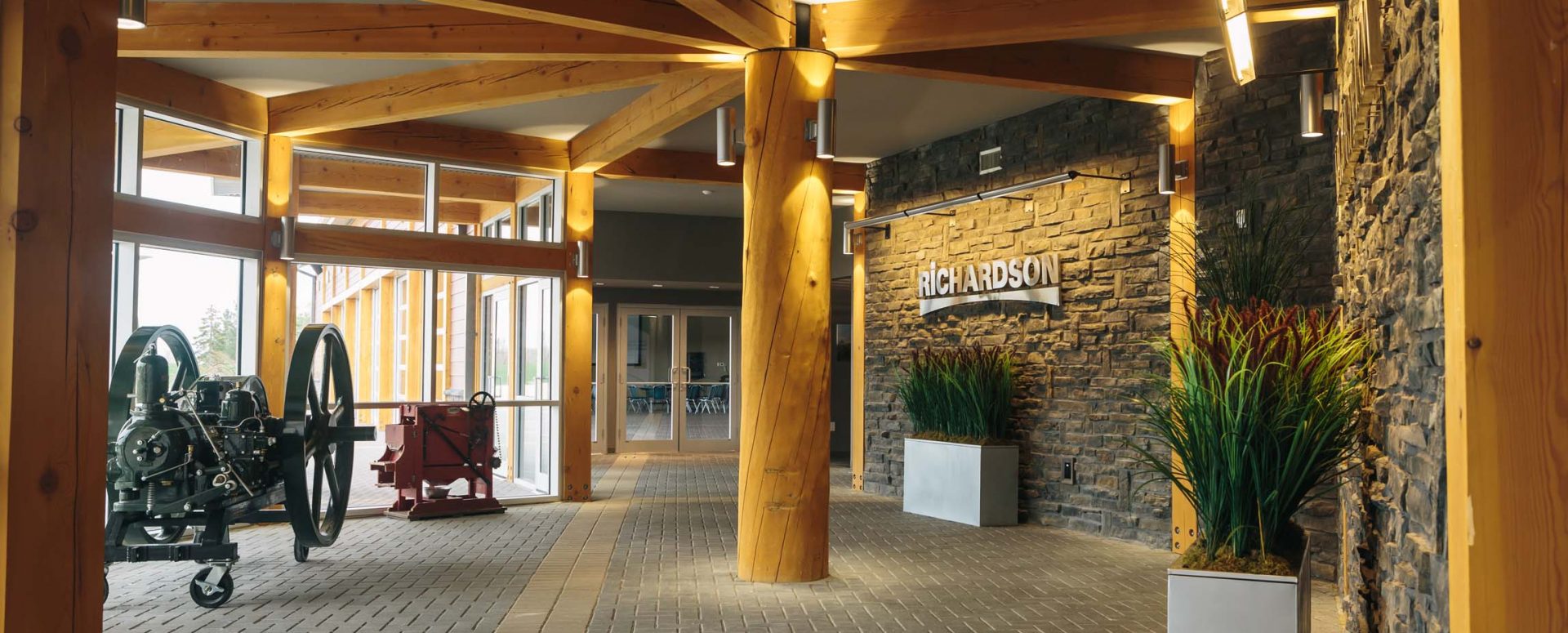 Richardson Kelburn Farms
CONTEMPORARY
COMMERCIAL
Type: Commercial
Size: 4000 sq.ft.
Region: Howden, MB
Architect: Neil Cooper Architect Inc.
Completed: 2014
Part of Richardson's 500 acre research and crop development centre, located just south of Winnipeg
Central round log in entrance with radiating joists from top, creating a semi-circle area
Two flanking spaces from central office area, one fully timber framed (Kelburn Timber Pavillion) and the other includes half timber ledgers and posts to carry the aesthetic of timber on the exterior.
Modern, mono-slope rooflines throughout the building
30' long parallel chord trusses with 4' overhangs on either side
Infill wall systems throughout timber frame area
Space used as an educational area for students with glass garage doors that open to the outdoors in summer
Trusses feature metal connection details, fully integrated and custom made
Finished with Sansin SDF Natural Light
Builder: Canotech Consultants Ltd.