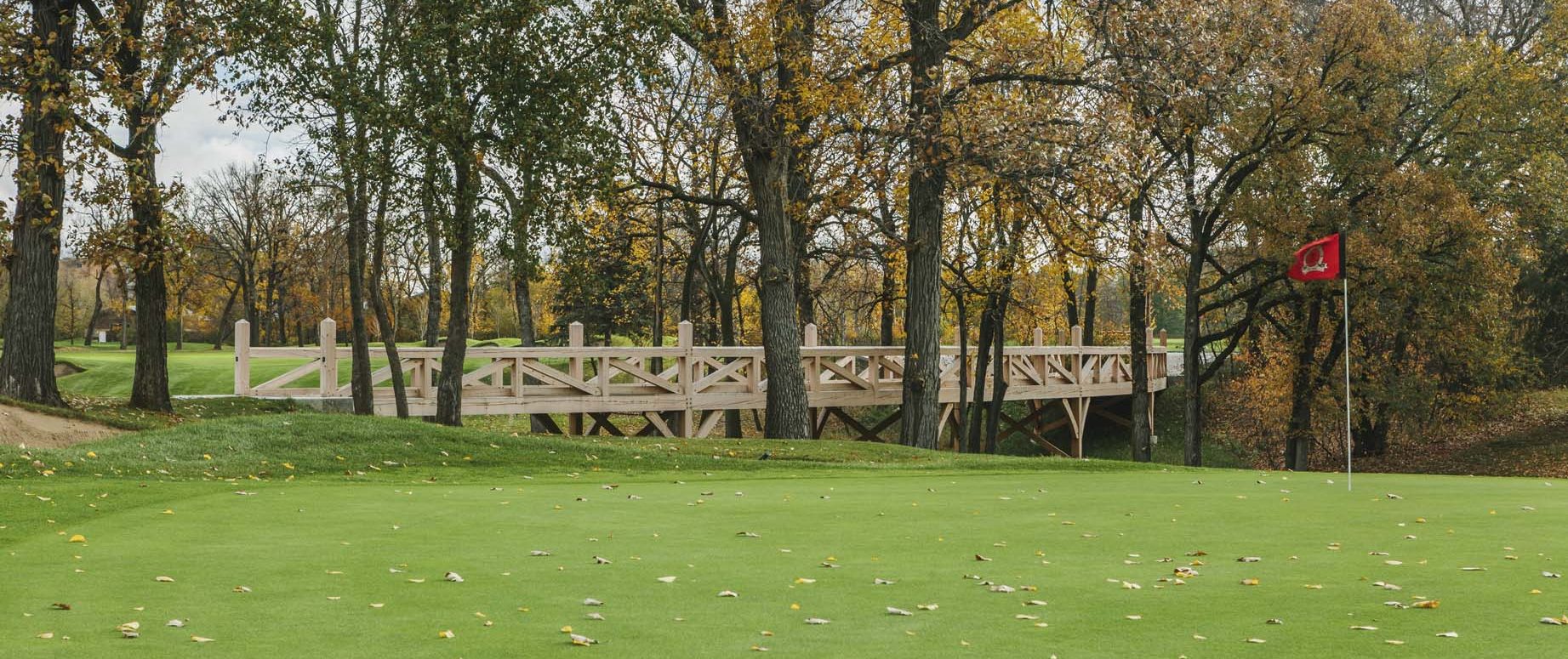 Niakwa Country Club
Type: Commercial
Size: 150 ft.
Region: Niakwa Place, Winnipeg, MB
Completed: 2016
150 ft. long feature bridge from first tee-off box across to driving range and a continuation of the cart path on the way to green #1
The structure of the 10 trusses (5 pairs) doubles as the railing
Custom rough-sawn 3×8 fir decking boards
Full of custom fabricated metal for connection details as specified by the consulting engineer. Attention paid to the fact that much of the metal remains unseen as you walk/ride across the bridge
5 section curving bridge with width to allow two golf carts to pass each other
Structural select Douglas fir
Stained with Sansin 'Wood Sealer' to ensure an even graying of the bridge over time
Builder: Cornerstone Timberframes
Consulting Engineer: Building Alternatives Inc.