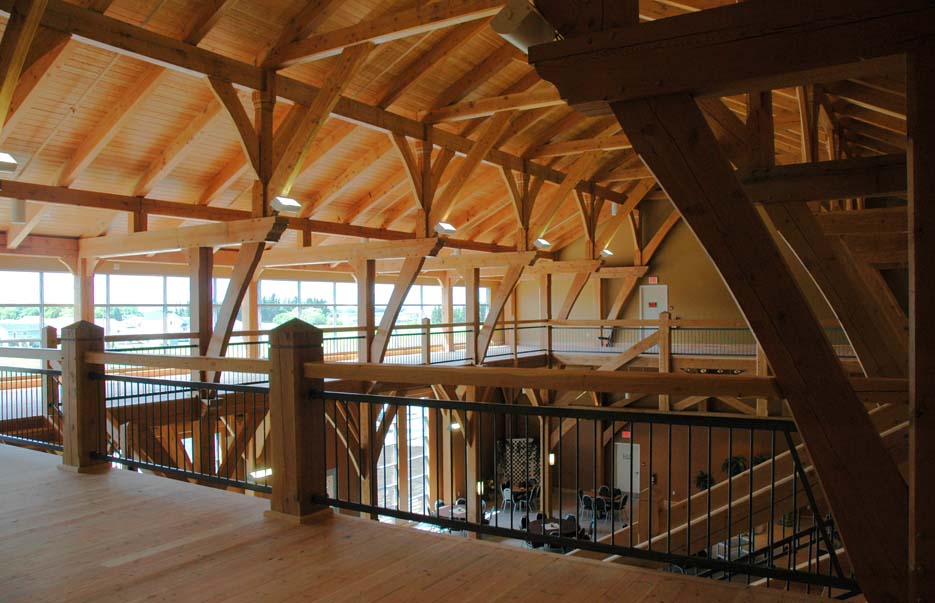 Niverville Heritage Center
Type: Timber Frame
Size: 6,000 sq. ft.
Region: Niverville, MB
Architect: MMP Architects
Completed: 2006
Timber: Douglas fir
The Heritage Centre's Great Hall is one of the top wedding and event spaces in southern Manitoba.
Elaborate timber details at corbels, columns, and trusses echo those commonly used in Renaissance period civic buildings in 16th century Northern Europe
Trusses span a 32' wide center aisle. A 14' wide mezzanine circles the space, sixteen feet above the main floor. The big center stair set is a favourite setting for wedding party photos.
The timber frame supports a south-facing curtain wall window which washes the interior with light during the day. At night, up-lighting reflects off the truss work and ceilings to create a charmed feeling for those celebrating below.