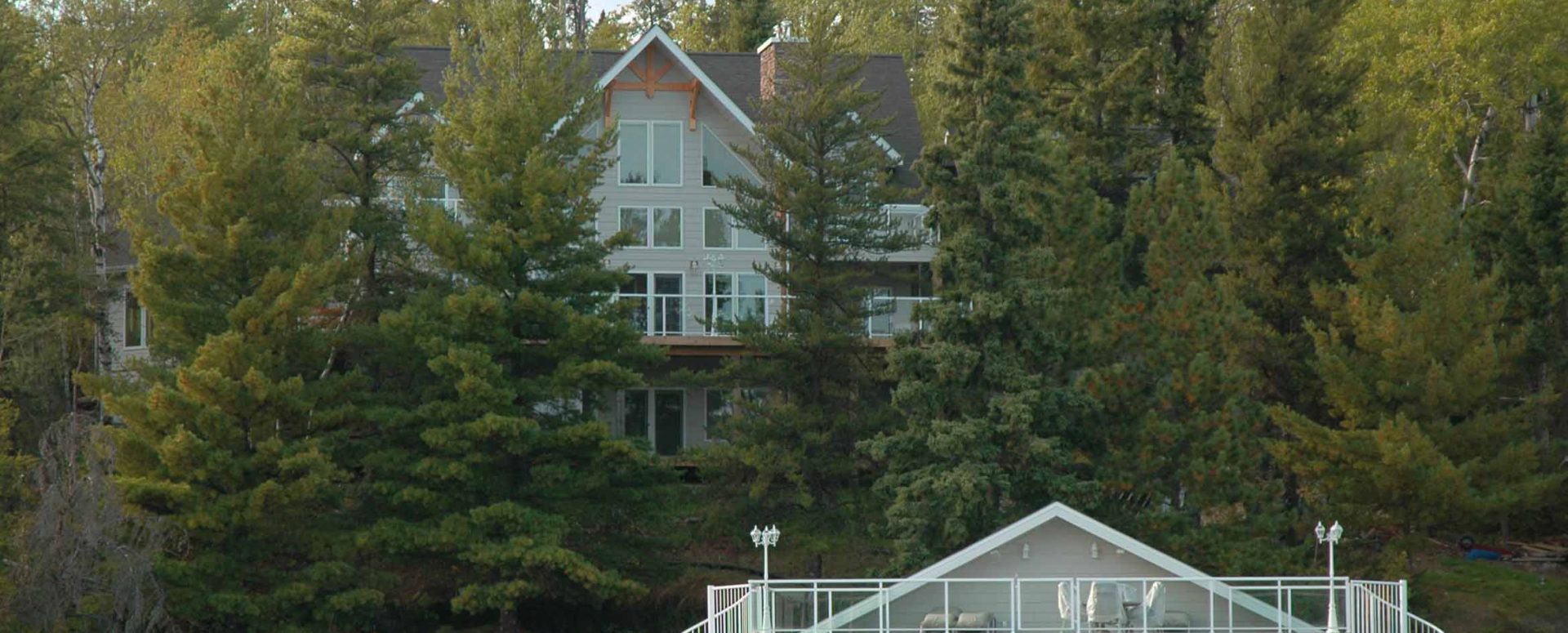 Hidden Cove
Type: Timber Frame
Size: 3,400 sq. ft.
Region: Lake of the Woods, ON
Completed: 2006
Designer: Mo Hykaway
Timber: White Pine
A classic "cross gabled" design featuring a 24'x22' great room, spanned by a magnificent hammer beam truss.
A curving stairway to the loft delineates the kitchen from the great room while still allowing good views to the lake
The half-octagon "Snooker Room" has ample space for a championship table which sits below the roof's eye-catching confluence of rafters and a large central boss pin
Lots of wonderful joinery details: thru tenons, carved beam ends, and fascinating oak "butterfly" keys that are both beautiful and practical.