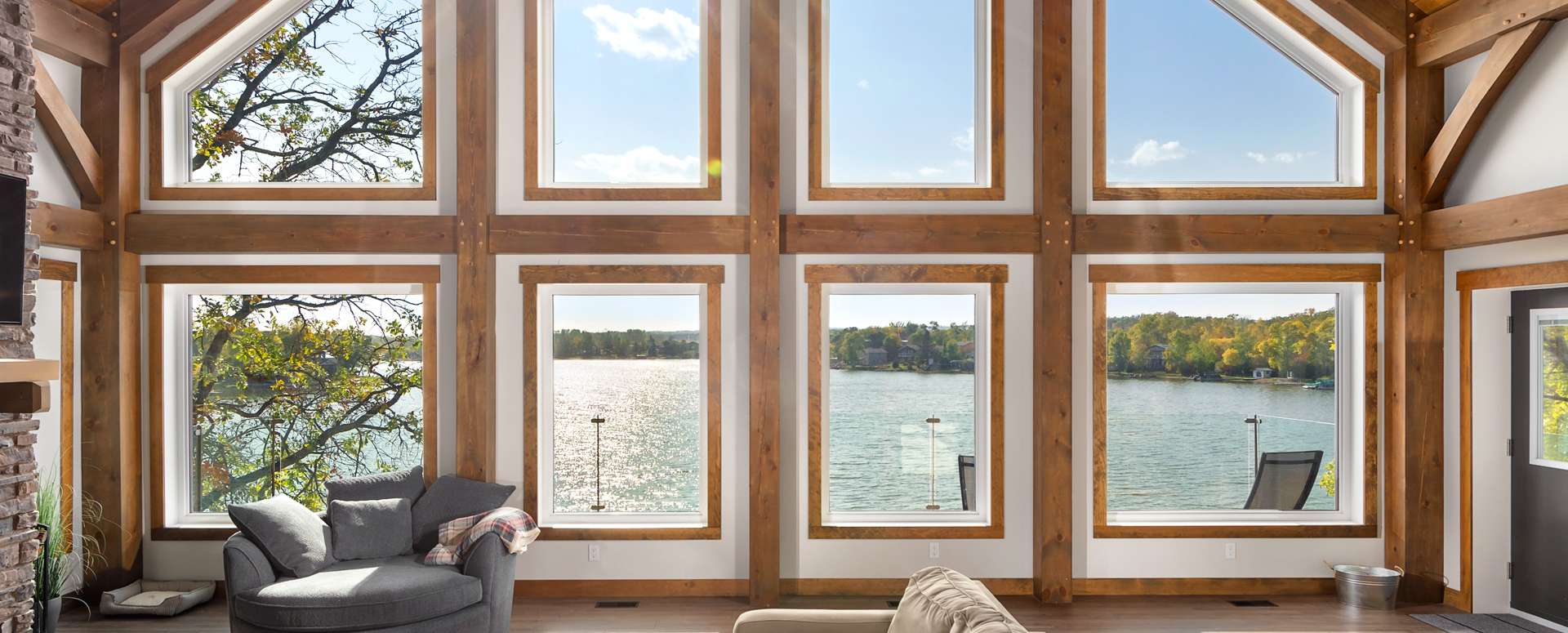 Lake Metigoshe Home
Type: Residential
Size: 1821 sqft – main floor + loft, and 1176 sqft – walk-out
Region: SW Manitoba
Architect: Cornerstone Timberframes, Amplify Design, Builder: Alair Homes Brandon
Completed: 2020
Truss: Queen bent
Bedrooms: 4
Bathrooms: 3
Other: Hybrid: timber featured in great room/ kitchen
Timber: White Pine
 Nestled into a steep hillside terrain, this lake home has spectacular 180-degree views of Lake Metigoshe.
The structural timber frame in the living room features soaring 24' ceilings with carefully framed windows to take advantage of the view. Beautifully integrated corner stairs lead to the loft and basement walk-out.
Lots of beautiful timber accents in the master bedroom, kitchen and loft ceilings, garage and lakeside trim and fireplace mantles.
On the walkout, the deck is supported by a timber post and plate, that frames the views from the lower-level spaces.
The timbers are finished with Sansin SDF Minwax Dark Walnut, and the T+G boards were finished with contrasting Sansin SDF Provincial.
Very efficient construction around the structural timber frame including ICF walls to the rafters and Greenstone ICE panels on the roof, well exceeding minimum R-value requirements.