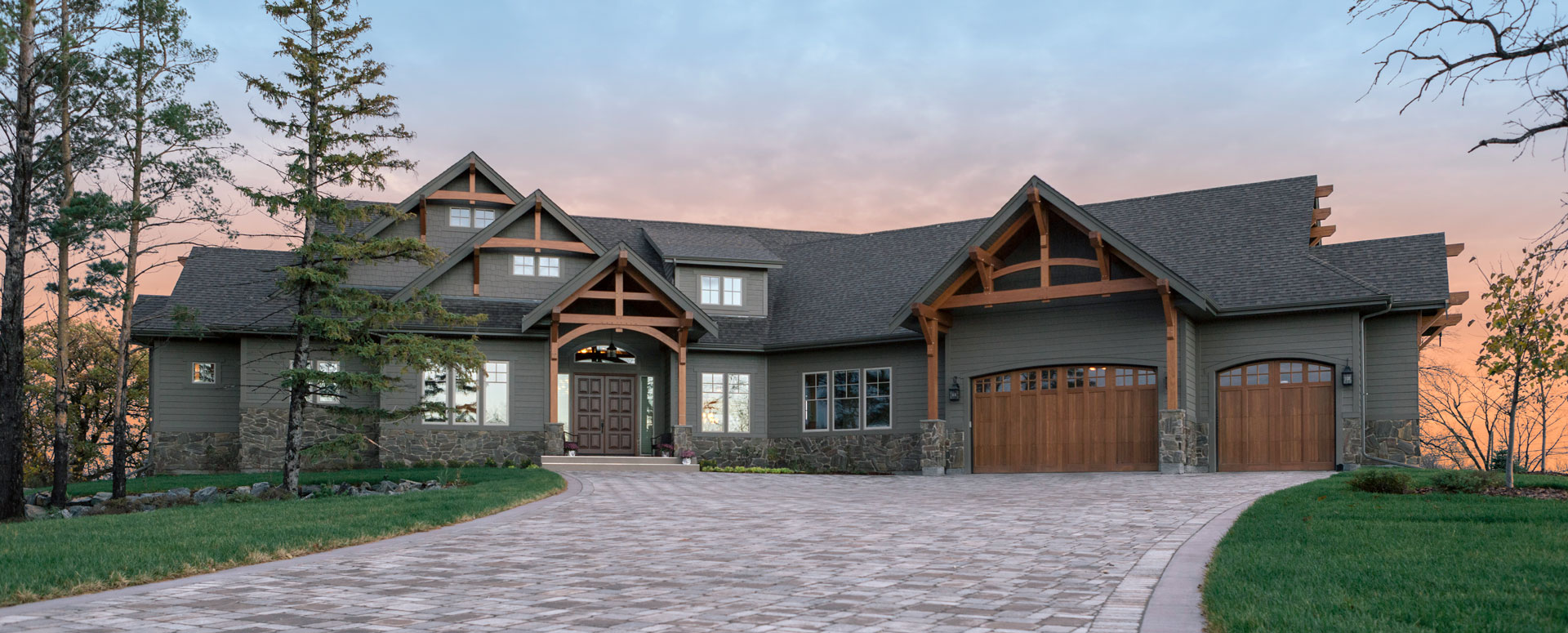 House on the Assiniboine
RUSTIC
Type: Residential
Size: 3300 sq.ft.
Region: Assiniboine Landing - Headingly, MB
Architect: Somerville Design Homes Ltd.
Completed: 2015
Large, riverside lot on cul-du-sac with 180 degree views of the Assiniboine river
Beautifully detailed outdoor covered deck with double-curving tie-beams
Covered entry with double-curving tie beams and outlookers
Character home with many gable trim details including brackets and outlookers
Great room features a timber framed barrel vaulted ceiling
High-grade Douglas fir timber
Local stone sourced for all exterior siding/interior fireplace siding
Open concept living/dining/kitchen
Ceiling timber beams in kitchen carries timber throughout the house, which is a hybrid of timber frame and conventional construction
Timber post and plate in screen room
Finished with Sansin SDF Espresso
Builder: Somerville Design Homes Ltd.