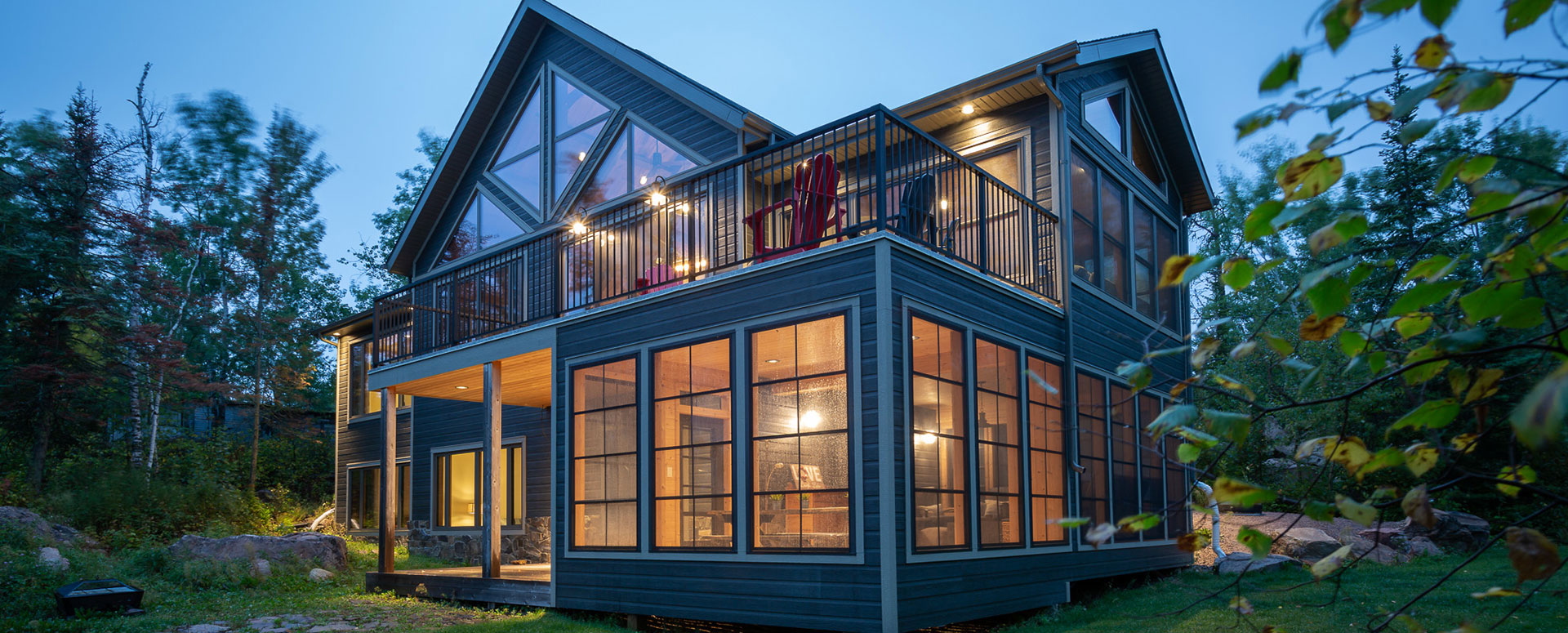 Brereton Lake
Type: Residential Timber Frame
Size: 2,975 sq. ft
Region: Whiteshell
Architect: Pine Creek Homes
Completed: 2015
Truss: King posted
Bedrooms: 4
Bathrooms: 3
Other: Steel plates added for aesthetics and strength
Timber: White Pine
Hybrid: design uses timber frame in key living areas and conventional construction in bedroom, sunroom, and utility areas.
Features a large open living area including a galley style kitchen, island bar and dining area with views to the lake
A large king post truss spans the 30' living area. Custom metal plates provide a more contemporary sense to the space.