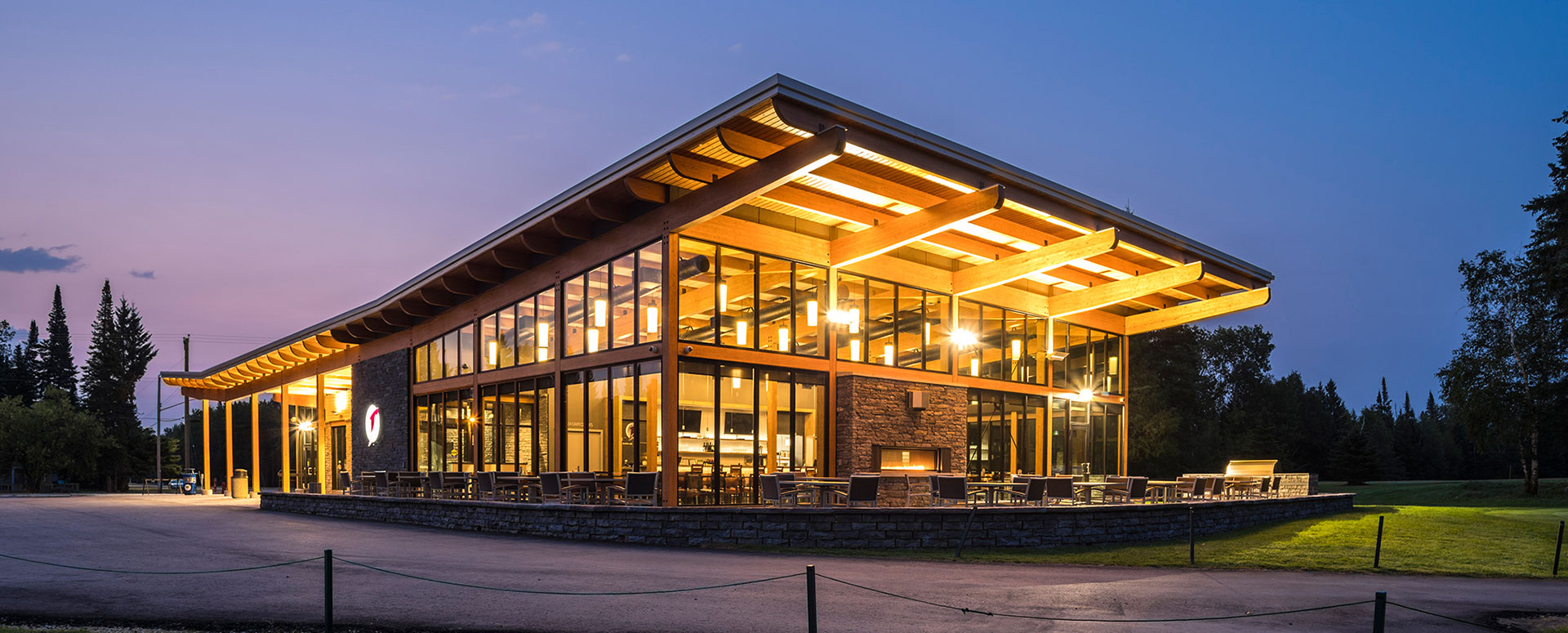 Falcon Lake Golf Course
Type: Mass Timber
Size: 4,775 sq. ft.
Region: Falcon Lake, MB
Architect: Number TEN Architecture Group
Completed: 2016
Timber: Nordic Structures
The clubhouse is a wonderful bookend to every golfer's visit to this gorgeous Norman Wood designed course.
The compact size of this clubhouse isn't obvious, thanks to the generous and bright dining area, pro shop, and large outdoor seating areas, all with views to the nearby tees and greens.
A gravity-defying roof cantilever provides 12' of cover for outdoor diners and keeps the west-facing dining room cooler on hot summer days.
Cornerstone designers worked closely with the project's engineer to design and fabricate several specialized column-to-pile and column-to-beam moment connectors.