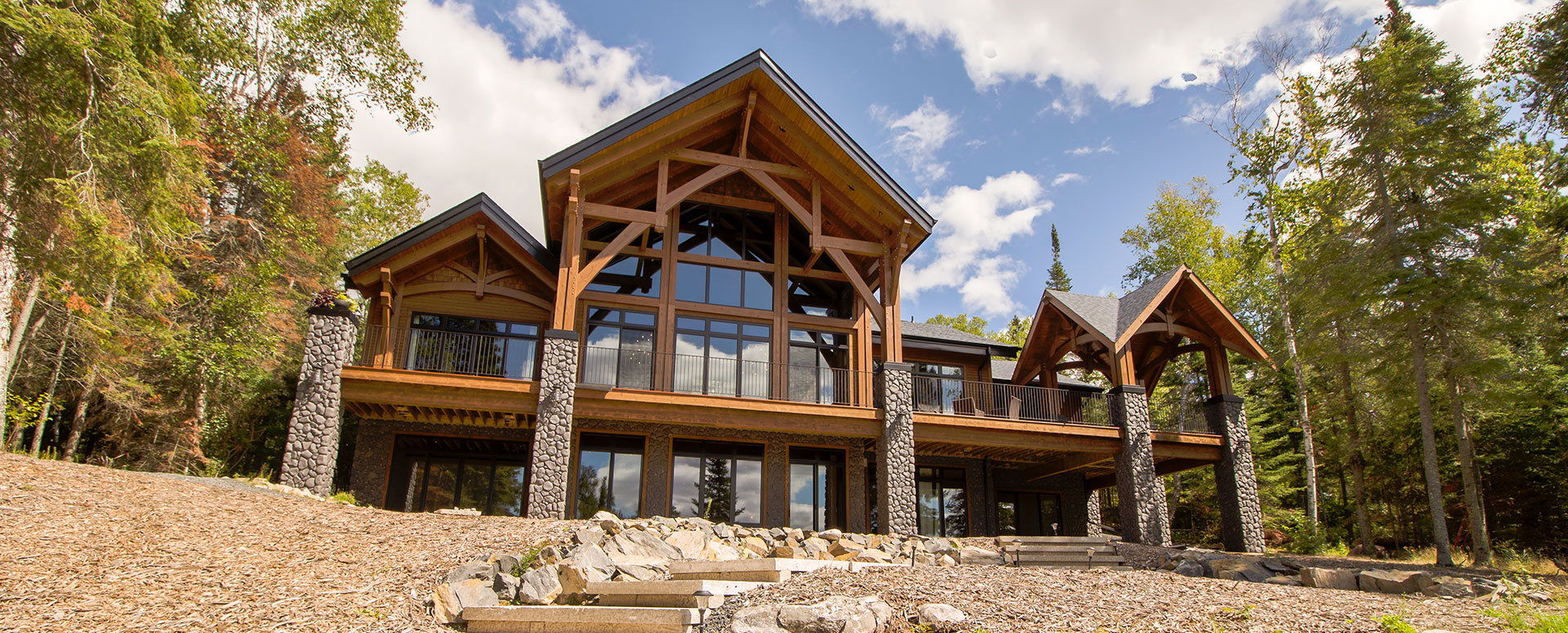 The Lakehouse
Type: Residential Timber Frame
Size: 6,850 sqft
Region: Lake of the Woods, ON
Architect: Solomon Design Group
Completed: 2018
Designer: Solomon Design Group
Truss: Hammer Beam
Bedrooms: 4
Bathrooms: 4
Other: Magnificent exterior canopies and gazebo
Timber: White Pine
Stepping up to the front door you know you're in for a treat as you experience the curving ties and scooped details on beams and rafter-ends in the entry porch!
This big timber cottage is a dreamy get-away. The central great room's three hammer beam trusses carry the vaulted roof from the foyer and kitchen through to the lakeside deck.
The lakeside canopy is flanked by a brace supported roof extension at the master bedroom and an 18'x18' four gabled gazebo that is truly eye-popping to a first-time guest.
The timber joy continues throughout a large den, day spa and master bedroom.