Our Team
Our Story
The origin of Cornerstone Timberframes can be traced back to the quiet and inspiring witness provided by the family's 1885 timber frame barn.  As young men involved in residential and commercial construction, Pete and Wayne Peters marveled at the barn's ability to shrug off years with little or no maintenance. Why was this old barn still standing when so many newer barns had fallen to pieces?  The search for an answer brought them repeatedly back to the amazing joinery that connected a network of beams, posts, rafters and ridges.
"After 130 years of wind and storm, the place testified to the work of a skilled builder who knew how to lock each of the timbers together into an amazingly resilient and beautiful structure", recalls Wayne.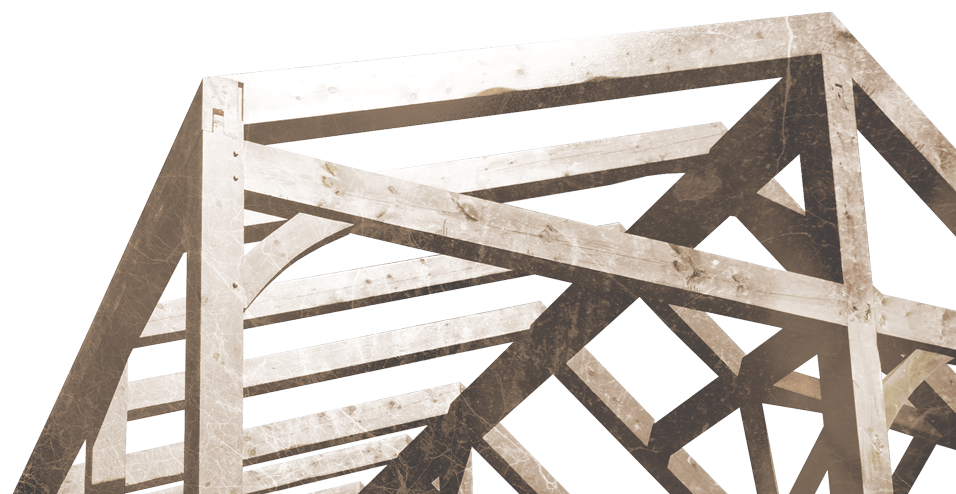 When it came time to build homes for their own families, the brothers were naturally drawn towards timber framing. In 1990, after introductory and advanced joinery and layout training with timber frame master, Steve Chappell, Cornerstone Timberframes took flight. "We learned the craft, and made all of the novice mistakes on our own homes", says Wayne with a chuckle, "and even though we might arrange the plans a little differently today, the frames we built for ourselves reflect our love for beautiful timber and authentic details."
Today, after completing thousands of unique projects, a second-generation has taken over with Pete's daughter Tanya at the helm.
"We are filled with a sense of wonder at what previous generations were able to accomplish with timber and simple tools. We want to follow in their steps with a sense of gratitude and do our work in a way that honours our clients and our craft." – Wayne Peters, Co-Founder, Cornerstone Timberframes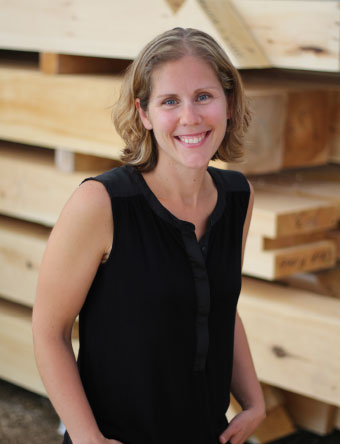 TANYA BACHMEIER
Tanya grew up in a family involved in almost every aspect of construction. In 2000, she graduated and went straight to work, helping her father and uncle by running Cornerstone's office. In her early years, she handled bookkeeping and gained mastery of 3D design software. As customers asked how they should best protect their timbers, Tanya started by providing advice, but soon found herself staining client frames in the shop after hours. And she hasn't looked back, now managing a team of six who apply quality finishes to every client project. Tanya and husband Nevin, purchased Cornerstone in 2015. They have two young children.
Personal notes:
Plays hockey for fun and fitness
Enjoys splitting wood for her home's fireplace
Always has a furniture or finishing project on the go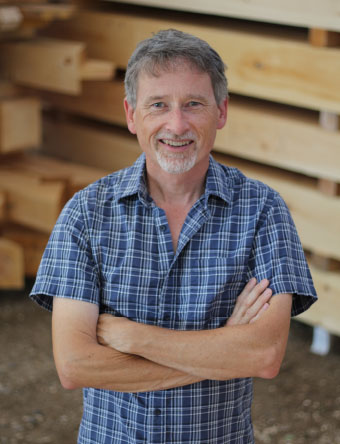 GARY SNIDER
Gary's first contact with Cornerstone was as a client. The Steinbach windmill was destroyed by fire in 2001 and Gary's museum board tasked him with rebuilding it within a year. With Cornerstone's help, the new windmill's complex frame and cap was standing again, just nine months after the fire.
Looking for something new after his museum stint, and having a background in business, history and project management Gary helped Cornerstone pursue market opportunities in the US and western Canada. Today he supports clients with ideas and estimates as they consider the many options available in their timber frame designs.
Personal notes:
An avid year-round cyclist and bike commuter
Enjoys wild places and the hiking trails that reach them
Will gladly chat you up about science, history, cats, and DIY fixes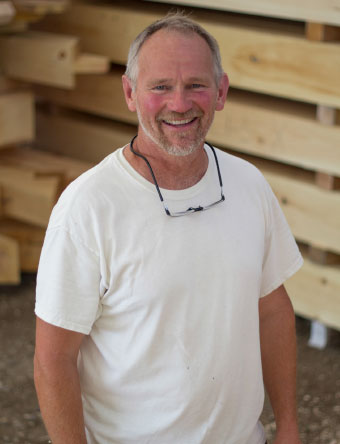 LYONEL PETERS
Lyonel has been building and pursuing creative projects all his adult life.  Growing up in a family obsessed with hockey and fine wood-working provided him with an appreciation for team work and thoughtful attention to details.
He's been active in timber frame design and construction since 1991.  Lyonel first worked with his older brothers, then for another company, returning to Cornerstone in 2001 to head up the shop for the windmill project.  Few people have his depth of experience in raising timber frames.  From hard to access lake-front sites to tight urban lots he assembles our frames with care.
Personal notes:
Runs a small coffee roasting business in his spare time
Enjoys road trips, local hockey and of course, good coffee
Finds joy and health in regular walks and bike rides
THE CORNERSTONE ADVANTAGE
Why choose us? It's simple. We are passionate about the art of timber framing and work diligently to serve our clients in all that we do. That's the Cornerstone advantage. We encourage and promote professional and client input every step of the way.
We work directly with home owners, architects, designers and home builders to bring a project to life. Our team is constantly learning and evolving our skillset. We offer white pine, Douglas fir, oak and cedar. We can confidently say that we are the best in the business.
Book a Consult Today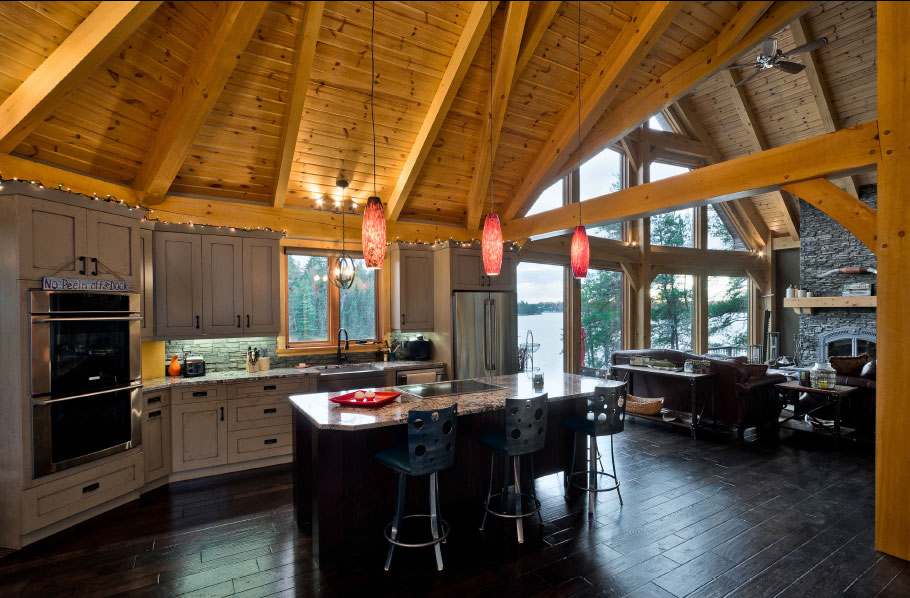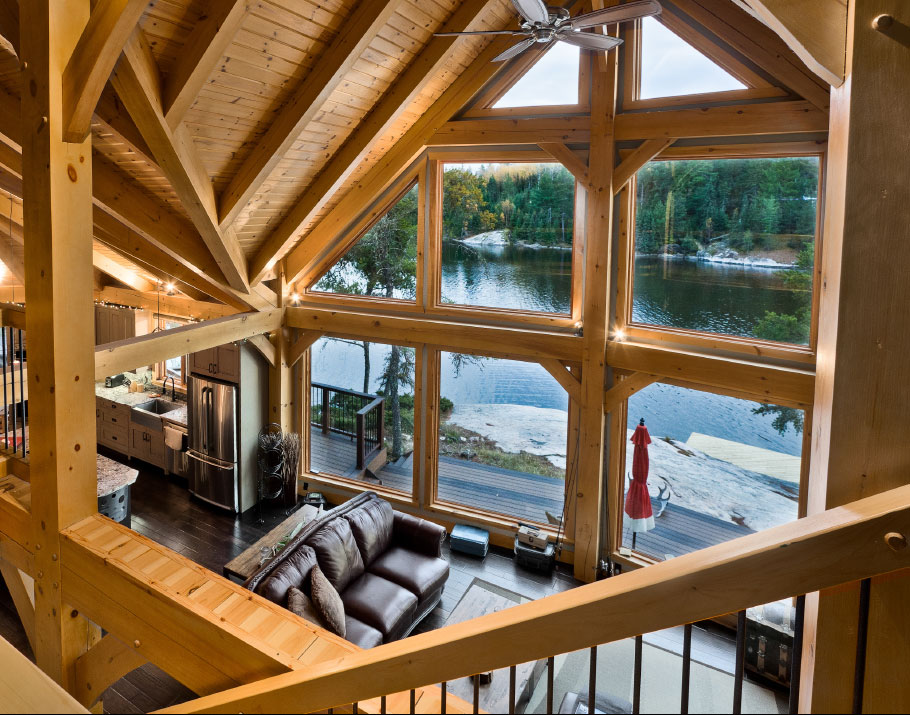 It's about finding a fit, not making a sale
Our first priority is not making a sale but ensuring a good fit – for your lifestyle, your location and your budget. Cornerstone specializes in custom solutions and we won't ask you to consider a "cookie cutter" design.
We're humble and always learning
We are committed to continuously improving our skills, and regularly expand our awareness of traditional and new methods through travel, study and discussion.
We use the best materials and practices
We offer white pine, Douglas fir, oak and cedar; the gold standard framing materials available in the north central US and Canada. Our designs won't overextend spans between posts or skimp on material.
We live by an operating philosophy that puts quality and frame integrity first.
We think long-term and encourage our clients to invest in energy efficient wall and roof panels, windows and HVAC systems that realize the full potential of a timber frame building.
We're excited to share knowledge about timber framing
We enjoy helping our customers discover the rich variety and potential of timber frame construction. We readily suggest books and other resources to increase public awareness and knowledge of the timber frame craft.