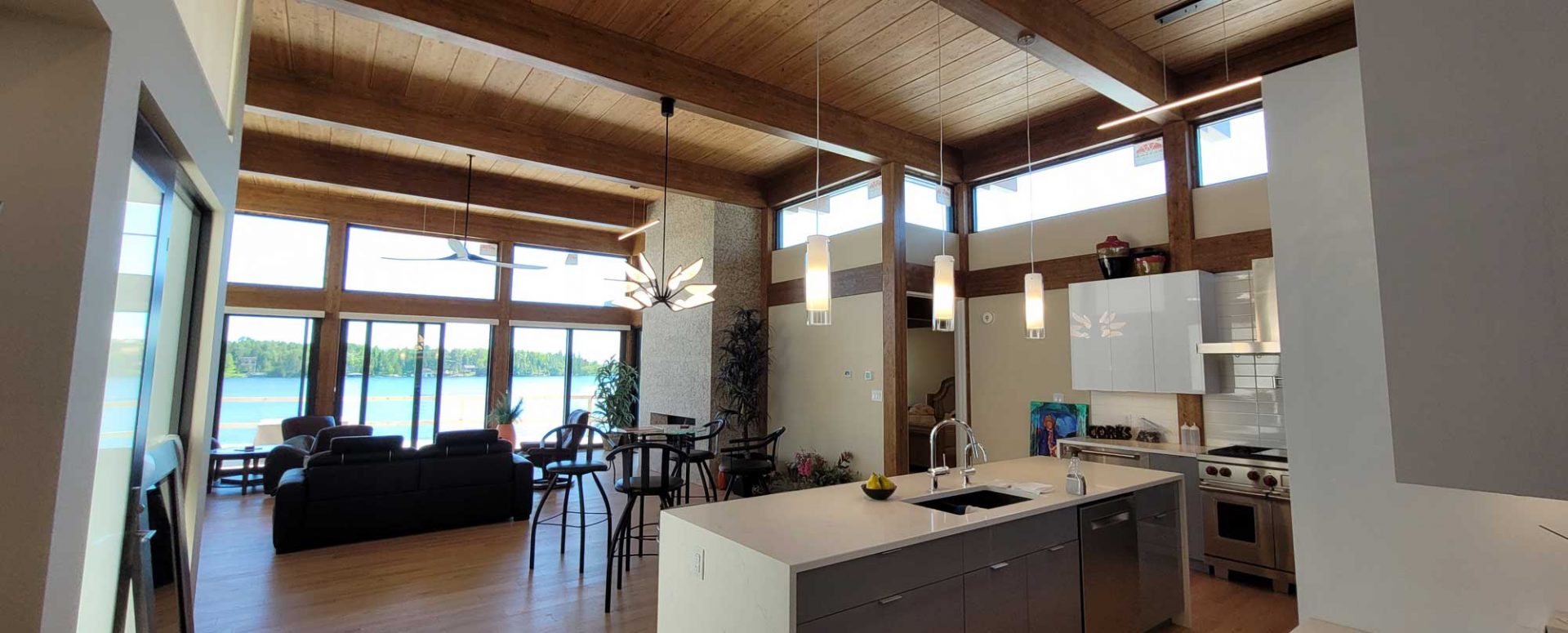 Ocean Avenue
Type: Residential Mass Timber
Size: 1,985 sq. ft. on main
Region: Lake of the Woods, ON
Completed: 2021
Designer: Nelson Architecture
Truss: Contemporary
Bedrooms: 4
Bathrooms: 4
Other: Laminated timber and ceiling deck thru main level
Timber: Nordic Laminated
The clean, minimalist lines of this urban in-fill residence shine with contemporary flair
The uniform appearance of Nordic Structure's laminated columns and beams compliment the bright, relaxing atmosphere of the living areas while providing support for large lake-facing glass.
Overhead, the interior ceilings are made with Nordic's 54mm x 286mm (2.1"x11.25") decking. These look great from below and provide a strong base for the insulation and roof membrane above.