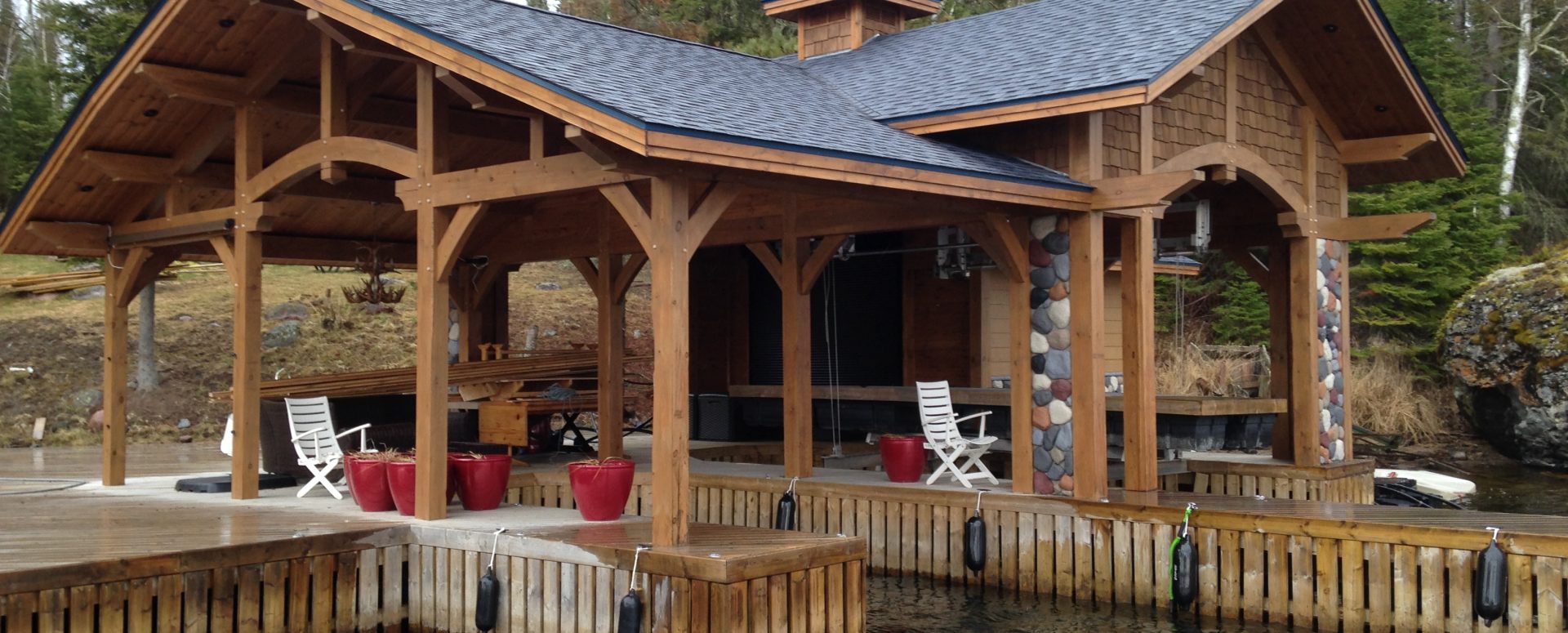 Kendall Inlet
Type: Boathouse - Double slip
Region: Lake of the Woods, ON
Completed: 2017
Designer: Kenora Design
Timber: White Pine
This richly detailed boat port is a delight to the eye with its range of materials, colours, textures, and carved timber elements.

Curving ties bring joy to the gable ends, while purlins extend out to support generous overhangs – an important detail that adds protection for watercraft, people, and finishes.

Added touches make the difference: high and low eave lines, double fascia, and a cupola all add visual interest, making this waterfront a popular social center all summer long.