Welcome to the Lakehouse
A scenic escape in Ontario's cottage country
Ever wish you could escape it all after a hectic week? Wouldn't it be nice to just get in the car, drive to the lake and immerse yourself in nature, time with your family and letting go of the stresses of the week?
That is the goal of this gorgeous cottage in Lake of the Woods, Ontario. The Lakehouse is a stunning 6,850 sq ft cottage located lake front in Ontario's cottage country.
Our Cornerstone team worked closely with our client and their team to construct a timber frame masterpiece that would compliment the scenic background, and still take your breath away when you drive up.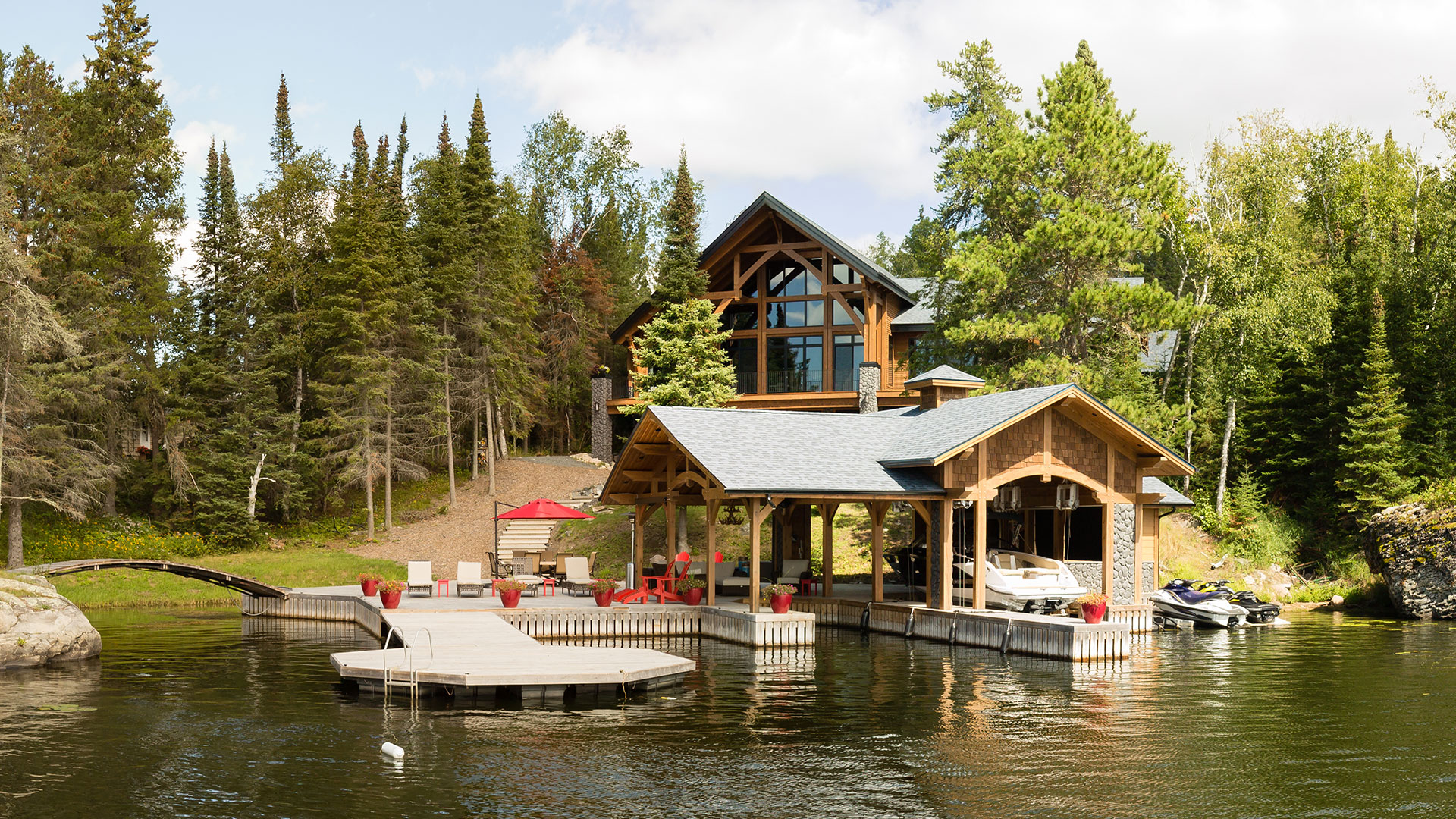 This home features dramatic hammer beam trusses framing the floor to ceiling lake views. The dark rich wood tones make for a warn and inviting space that our clients can enjoy all year round.
Custom details were incorporated throughout such as the gorgeous custom antler chandeliers.
The exterior of this home features the perfect blend of timber, stone and glass to ensure a timeless look. Every detail is carried throughout the home and even to the boathouse, which echos the stunning double curves of the cottage.
We absolutely loved working on this project and the final masterpiece is out of this world. We hope our client's enjoy it for decades to come.