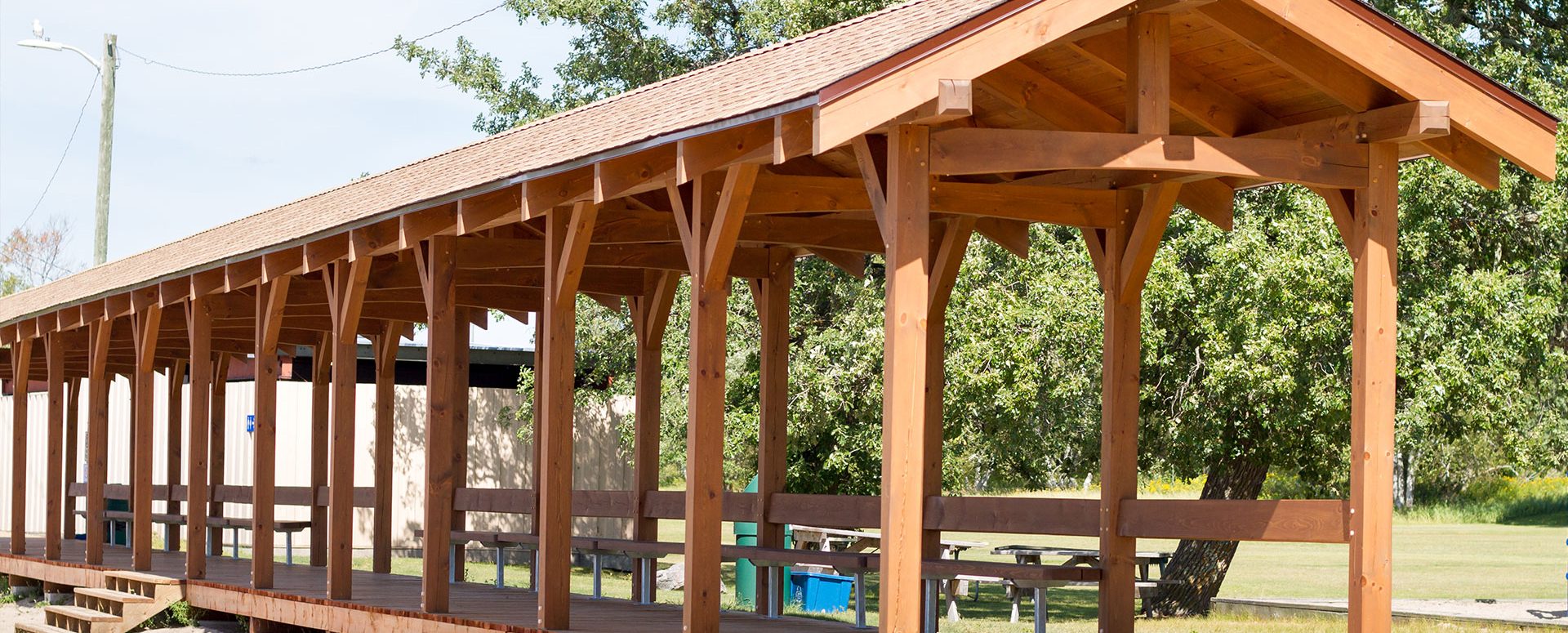 Coney Island
Lake of the Woods
When we were asked to work on one of the most popular beaches in Ontario, we were excited about the opportunity.
Coney Island is a top tourist destination in Ontario's Lake Country and also a regular hot spot with locals and cottage dwellers.
We had the opportunity to create a beautiful covered boardwalk that features curved collar beams to soften the edges.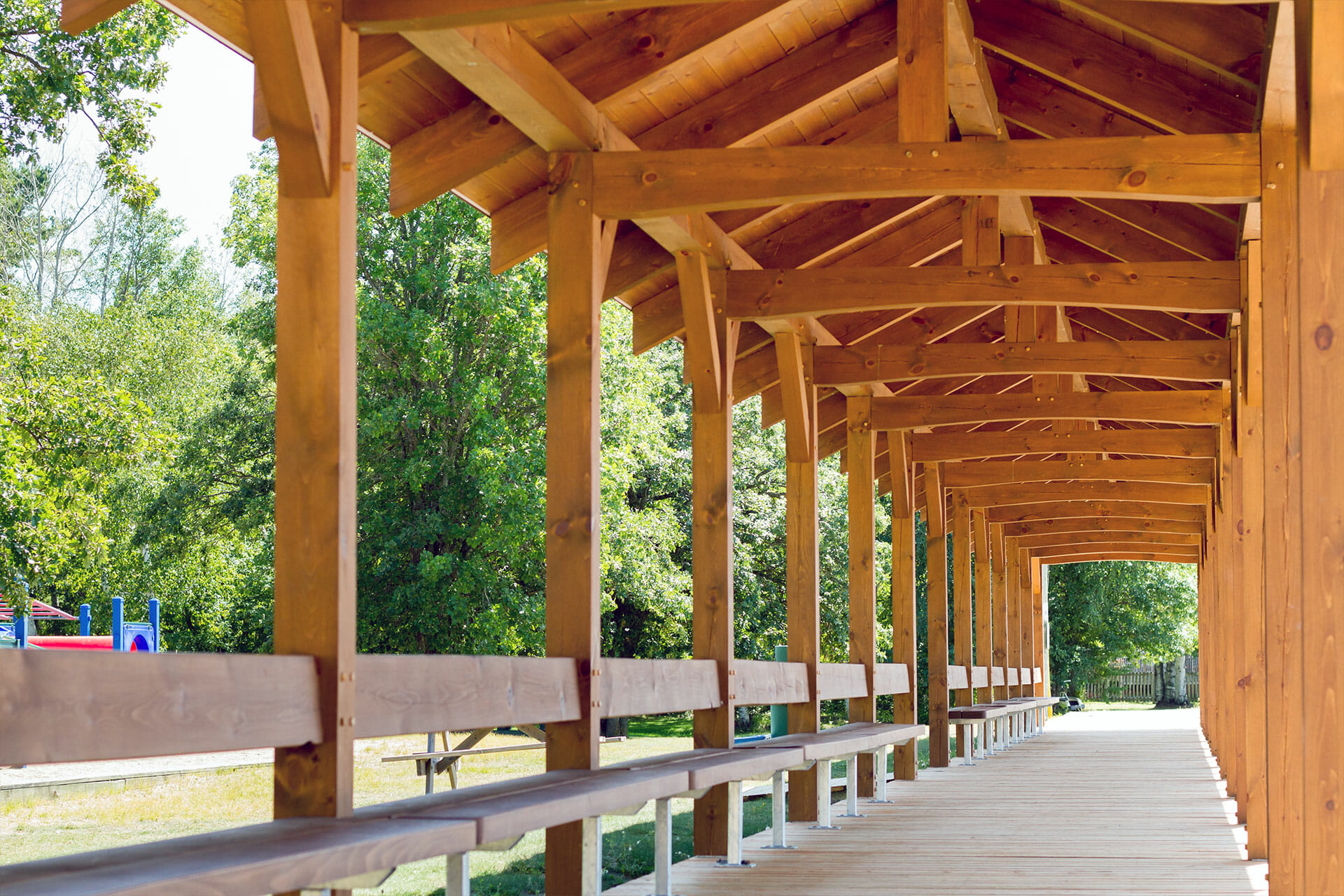 We also incorporated benches so that walkers can take a break and enjoy the view. This structure was constructed using Eastern White Pine Timber and finished with a warm red-brown Sansin Stain to ensure a quality durable finish.
We hope that if you're in the area you take the time to explore this iconic beach and relish in the beauty of this timber frame masterpiece!